Bernice King announced as 2022 commencement speaker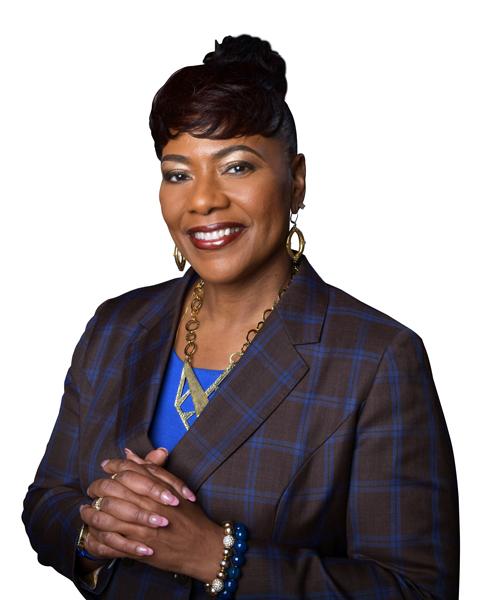 The College recently announced that this year's commencement speaker will be Bernice King. An activist, minister and lawyer, King is best known as the youngest child of civil rights leaders Martin Luther King Jr. and Coretta Scott King. When she arrives on campus this spring, she will be returning to the College where she once enrolled — and then soon departed — many years ago.
King is a graduate of Spelman College and holds divinity and law degrees from Emory University. The first woman elected president of the Southern Christian Leadership Conference in 2009, she declined the office and instead took leadership of the King Center in Atlanta, an institution devoted to preserving and perpetuating her father's legacy of nonviolent activism.
Camila Hassler `22 was one of several students on the commencement committee who searched for a speaker that "respects and reflects the College's mission." After polling the Class of 2022 online to develop a short list of candidates, the committee settled on King.
Only after their decision did it come to light that King actually spent her first semester at Grinnell College. She left soon after, later telling the Atlanta Journal-Constitution that the overwhelmingly white student population made her "lonely." She told the newspaper that she cried daily, battled depression and had to suppress "thoughts of suicide." King eventually graduated from Spelman, a historically black college in her hometown of Atlanta, with a degree in psychology in 1985.
Now aware of King's unique connection to Grinnell, Hassler said she hopes King speaks about that experience. "I think it's important that even in the time of a celebration we recognize that people here have had hard experiences," said Hassler. "We don't want her to feel uncomfortable coming back here."
President Anne Harris said that she looks forward to King's graduation address. "I'm deeply humbled by her return. I very much hope that we can do honor to her return and the grace that it shows us as an institution. We're all learning."
Rachel Bly `93, director of conference operations and events and former head of the commencement committee, also expressed excitement about King's speech. "It's fun to have someone that has a well-known name … but also someone that has an amazing message," she said.
Grinnell College does not ask its commencement speakers to have their speeches approved ahead of time, so the topics that King tackles are entirely up to her. Jennelle Veit, coordinator of commencement and conferences and head of the student commencement committee, said that "We don't always know what they're going to say. It's a risk we take as an institution but it's also a trust that we give."
President Harris agreed. "I think that's the pledge that we make … that the commencement speaker literally gets a platform," said Harris.
Regardless of the topic, Harris is looking forward to having King on campus as a link to "the rich Black intellectual traditions of Grinnell College." A commencement speaker with King's national profile brings prestige to the campus and reinforces its connection to the wider world.
"For her to speak to us at this moment in time … just deepens the honor of the College and to my mind," continued Harris. "It also deepens the importance of a place like Grinnell College to be a platform for leaders in our country and in our world."
Any students interested in choosing next year's commencement speaker should have already received an email invitation to join the committee. The committee also selects baccalaureates, honorary degrees and honorary class members. "Our meetings are very relaxed, very open. Everyone just throws out ideas," said Veit.
"I would really encourage students to join," said Hassler. "It's important to ask how Grinnell can be better moving forward."