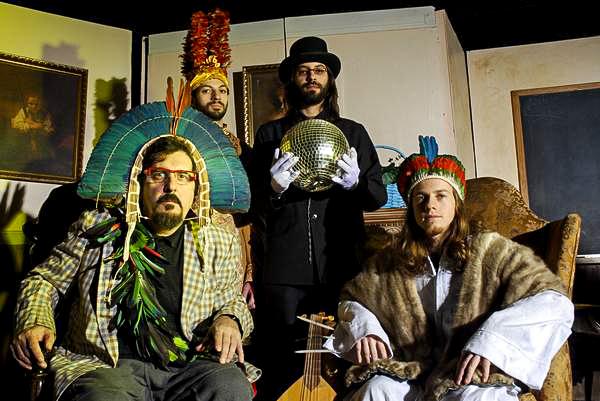 Abraham Golden
goldeab@grinnell.edu
Renowned Brazilian percussionist Cyro Baptista and his band Banquet of the Spirits will fill Herrick Chapel with a unique ethereal sound at 7:30 p.m. tonight, kicking off the first of this year's Public Event Series hosted by Conference Operations and Events.
Baptista was chosen to open the Event Series by a group of three faculty members and two students. After reviewing 25 artists, the team focused on Baptista, who would promise engaging jazz music with a world influence. Banquet of Spirits was ultimately chosen for their relative accessibility and abundance of energy.
"We want [people] to come throughout the year, so we want to start with something that's fun and energetic," said Rachel Bly, Director of Conference Operations and Events.
Banquet of the Spirits is less a band and more a window into a forest glade filled with some of the most highly regarded percussion artists of all time. What is remarkable about their music is not the perfection of their performance, per se, but rather the sheer diversity of sounds that are packed into each piece. One minute, you hear a bird song, the next a piano, then drums, and finally a smattering of string instruments that sound more like lutes than guitars. Soon, you're busy relaxing into the sublime flow that Baptista created.
Come for the bird noises and stay for the imaginative instruments that belt out some of the best jazz performed by a musician alive today. Tickets are available at the box office in Bucksbaum until 5 p.m.