Some second-year QuestBridge scholars faced with unexpected tuition costs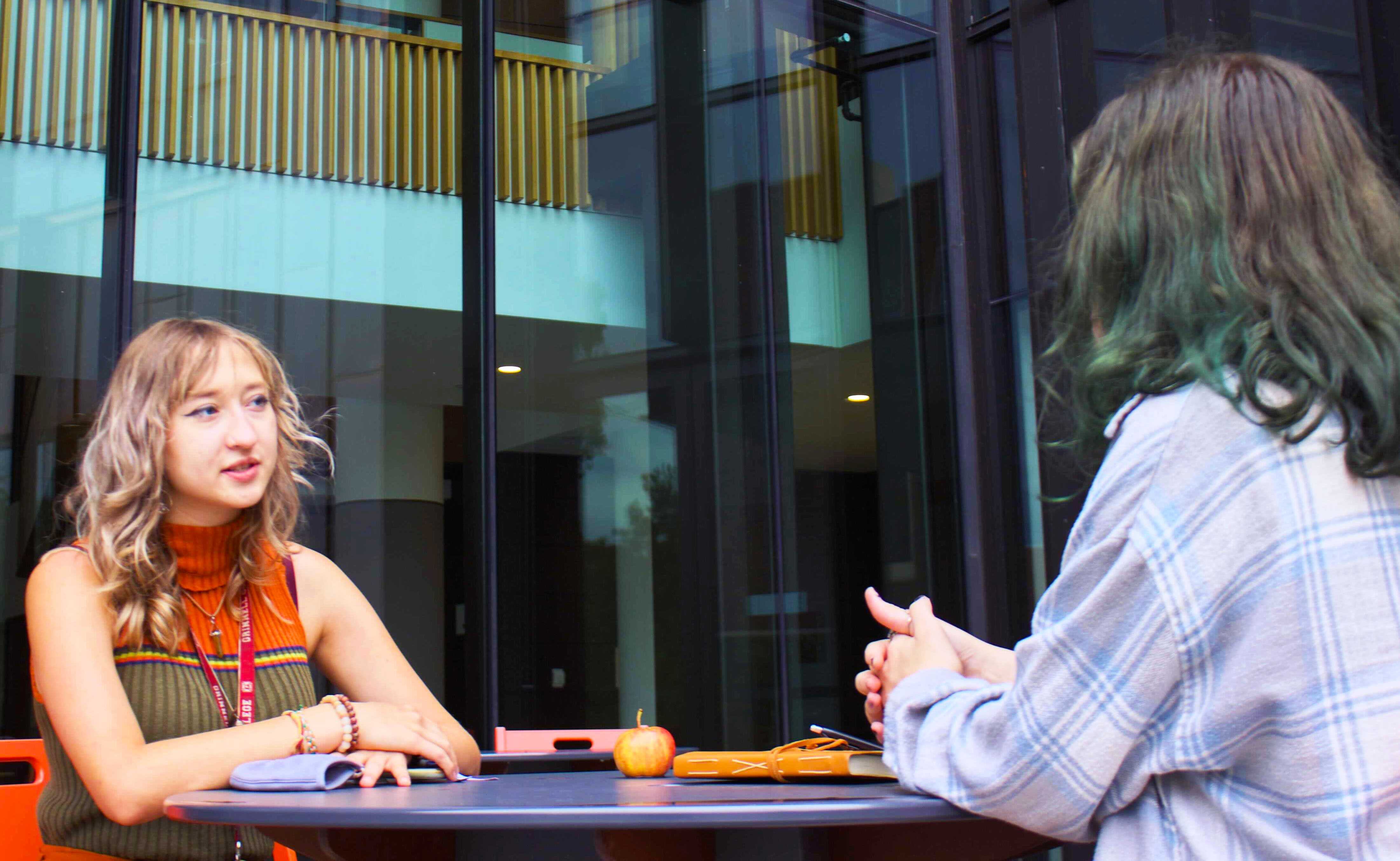 Early this semester, some second-year QuestBridge scholars were surprised to find that their tuition payments and financial aid plans were drastically different from last year's. These scholars say that the College financial aid office's failure to properly communicate has left many QuestBridge scholars from the class of 2024 without ample time to account for $3,650 in payments that did not exist in the 2020-2021 academic year.
Since 2010, Grinnell has partnered with the national nonprofit QuestBridge to provide educational opportunities to low-income students. Student scholars with the QuestBridge program, which is highly competitive, are matched with a school that agrees to cover virtually all of their tuition payments.
"I might not be able to take, like, internships that aren't paid or internships that don't pay me enough," said Emmy Potter `24, who was charged thousands of dollars this year for what she expected to be a fully covered tuition. "A lot of my friends don't necessarily have the same commitments for work."
Potter is one of many second-year QuestBridge scholars who were unaware that COVID grants covered some of their tuition last year that they would have needed to pay in a normal year.
According to Brad Lindberg, Assistant Vice President of Enrollment and Administrative Services, that these charges did not exist last year due to the College's special COVID relief funding.
"The College replaced the entire summer savings/work contribution and one-half of the student employment expectation with grant aid in recognition of the difficulties finding work during the pandemic," Lindberg wrote in an email to the S&B.
The charges students are now faced with, Lindberg said, are simply the financial aid packages returning to their normal expected amounts.
But according to the students, the issue lies in the communication between the College financial aid office and second-year scholars who did not realize that these charges were only waived in the 2020-2021 academic year. The charges, while usually routine, came as an unexpected burden to second-year students who use QuestBridge scholarships to fund their education.
Rocio Hernandez `24, another QuestBridge scholar facing the new charges this year, said, "You don't get [the regular charges] explained to you before you sign up, before the work-study … you don't get everything explained 100 percent."
Third-year scholar Zoe Gonzalez `23 said that she knew to expect the student contribution, as she had to pay it her first year, but she noted that she sees how anyone starting last year would have confused these grants for an annual occurrence.
"The fact that Grinnell didn't explicitly take the time to inform [the second-year class] that they would need to pay, I believe led to a lot of miscommunication and wrongful ideas about how much it actually costs to go here," she said.
Gonzalez wanted to make sure that second-year QuestBridge scholars know that the portion of tuition covered by work-study can be paid off over the semester and does not have to be paid upfront with the rest of the student contribution.
Still, many of the affected students are still scrambling to cover the final pieces of their tuition. Both Hernandez and Potter have had to use the money they saved from their summer jobs, and Potter had to take out a loan.
There have even been effects on the home life of these QuestBridge scholars. "[The charges have] definitely put more stress on my mom and I's relationship," Potter said. "particularly because I usually send money home, so I can't really do that now."
While many of the scholars say they remain thankful for the opportunity provided to them by Grinnell's partnership with QuestBridge, they also wish they knew more about the details of what they were expected to contribute upfront in a normal year, instead of being surprised with payments during their second year.
"More clarification would have been helpful at the very beginning of our first year," said Hernandez. "But QuestBridge is wonderful … I am grateful that I have QuestBridge."
The financial aid office recommends that any student facing financial stressors reach out to one of their financial counselors.