If you were walking down Eighth Avenue on Monday, Nov. 13 between 11 a.m. and 2 p.m., you probably spotted Atticus, a hot pink school bus that doubles as a mobile home and studio for portrait photographer and Iowa native Annette McNamara.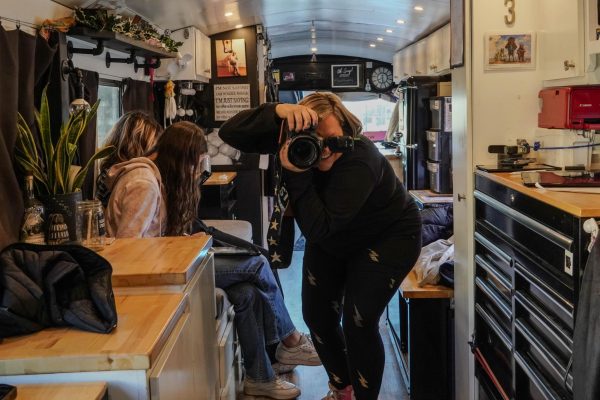 McNamara is the founder of Beautiful Strength, a non-profit organization that hosts pop-up photography events with the goal of celebrating each subject's individuality and spirit. The project started in 2018 when McNamara, who said she had struggled with body image all her life, decided she wanted to use photography to work towards self-acceptance.
"Something happened in my 30s where I was like, man, I really want to do a photoshoot that doesn't have any Photoshop, doesn't have any adjustments done to it," said McNamara. 
McNamara said she was moved to see dozens of people from a diverse set of racial and religious backgrounds celebrate themselves together at that inaugural shoot. "Everybody was in one room, cheering each other on, and I'm like, 'I want to do this for the rest of my life!'" 
She decided to take Beautiful Strength on the road and converted a school bus, where she started living fulltime in April 2021. McNamara said she enjoys the college campus circuit because she finds that students have something to say, whereas adults of her generation were not taught to use their voices in the same way.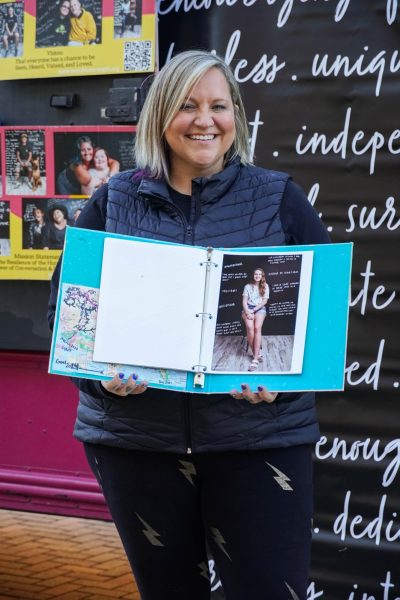 Inside Atticus, named after the civil rights lawyer from the novel "To Kill a Mockingbird," Grinnell students sat side by side, working on iPads to fill the empty space in their portraits with words and phrases that capture their most essential qualities.
"It feels so empowering," said Zamijah Shakeur-Tompkins `27. "To write down the things that make me happy … I'm confirming that this is who I am. Every day, I want to feel like that."