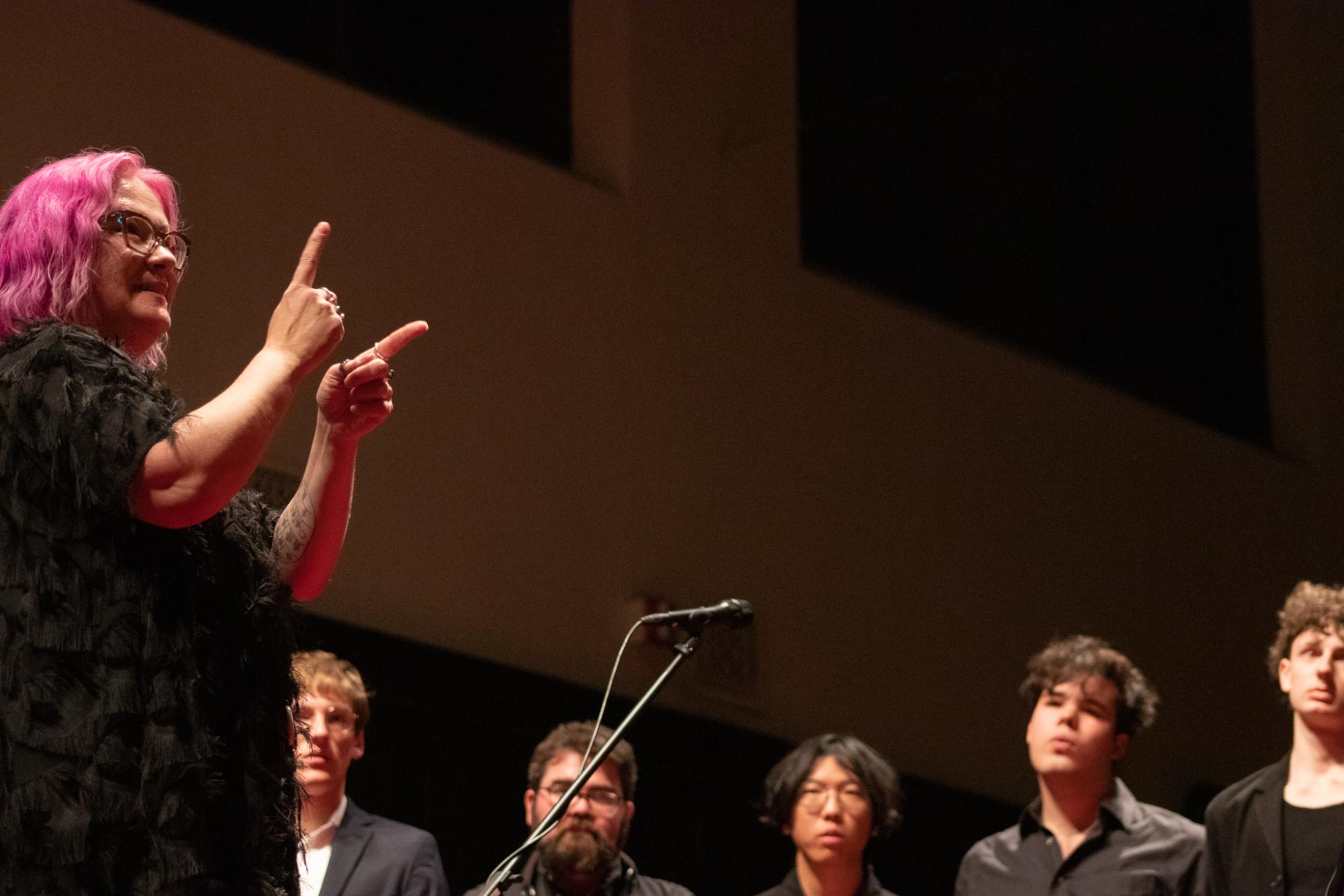 Christine Duncan, improvisational singer, director of the vocal jazz ensemble at the University of Toronto and founder of the Element Choir, visited Grinnell College for a nine-day residency from Nov. 2 to Nov. 10. While in Grinnell, Duncan led a vocal workshop on Nov. 8 from 6-8 p.m., hosted a jam session with Puta Hiranmayena, assistant professor of music, and Mark Laver, associate professor of music, on Thursday morning and conducted the Grinnell Jazz Ensemble in Herrick Chapel on Friday, Nov. 10 from 7:30 to 8:30 p.m. Additionally, Duncan coached individual Grinnell students in private voice lessons. 
About a dozen students, professors, kids and members of the larger Grinnell community attended Duncan's vocal workshop on Wednesday evening. During the workshop, participants sat in a circle as Duncan led them through a series of vocal exercises exploring the range of sound a human voice can produce.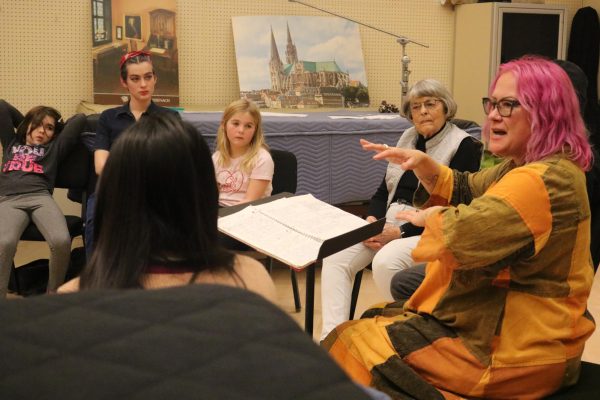 Participants explored vocal texture as they made noises imitating air, water, fire and earth in one of Duncan's many exercises. The event had a supportive and playful atmosphere with the children in attendance seeming particularly excited by the sounds the group was producing together.
Duncan was raised in a church environment and sang gospel music with her family from a young age. She said that she sees much of her current improvisational singing techniques as mirroring the sort of freeform singing associated with Pentecostal Christian worship. 
During her career, Duncan has explored a wide range of genres, from gospel music to R&B, jazz, experimental classical and soul. Duncan said she has always been drawn to the improvisational elements and potential of these genres. 
"
When we experience art, we are changed on a cellular level from those experiences.
— Christine Duncan, Founder & director of Element Choir
Duncan, as the founder and director of the Element Choir in Toronto, describes the group as around 200 individuals who "encompass everything from professional singers, composers, instrument players, actors, dancers, puppeteers." The group has similarly participated in a broad range of artistic activities. "We've done everything from new music events to guerilla, indie interventionist, performance kind of events, to literary events, to alternative rock kind of things to poetry events to jazz-based and improvised music-based events and stuff — and this group can show up in all of these different environments and fit," Duncan said. 
Duncan said that, throughout her career, she has been guided by her experience on the job rather than through formal training. She said, "I tend to move through things like water — wherever the path opens up to flow into, you flow into that path." 
However, Duncan also has a large focus on vocal technique, with an impressive five-octave range and an interest in discovering how to make extreme and unusual sounds while maintaining vocal health. In her teaching, Duncan emphasizes vocal health through technique, a knowledge that Professor Mark Laver said Duncan has been imparting to Grinnell students in private lessons.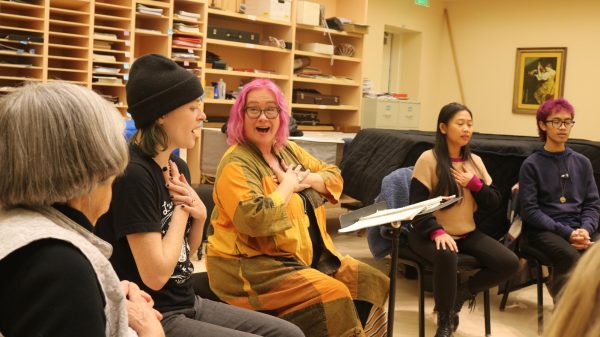 Laver, who brought Duncan to campus, said that he had known and worked with her when they both lived in Toronto — "I mean, she's been a presence in Canada for a long time. So I'm sure I heard her on the radio when I was in high school." He said that the idea of bringing her to Grinnell had long been on the horizon, with her even teaching one of his classes over Zoom during the pandemic. Although that class only had two students, Laver said that hosting Duncan on campus has drastically increased her impact. Laver estimated that Duncan has interacted with about 100 students on campus during this visit.
In interfacing with these students, Laver said he can already witness the ways in which they are learning. "The work that she's been doing with the jazz ensemble is amazing, like watching the trajectory from when she arrived last week, even to the two rehearsals that we've had so far. I think it's already made a pretty significant impact that's going to pay off in really cool ways," he said.
Duncan said that her goal for Grinnell students during her visit is for them to "say yes!" She said that she believes opening up to such musical experiences could be transformative for students. "Art changes us and when we experience art, we are changed on a cellular level from those experiences."