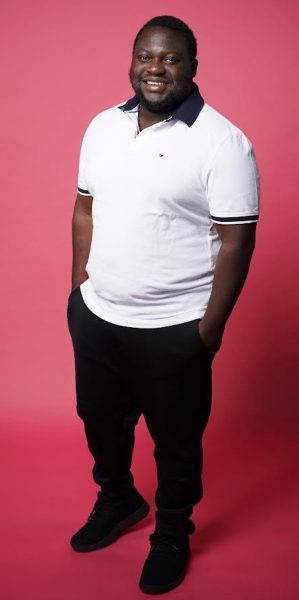 In a nod to the growing influence of the African diaspora, President Joe Biden has tapped Grinnell College alumnus Ham Serunjogi `16 for a key role on the Advisory Council on African Diaspora Engagement (AC-ADE). Serunjogi, an entrepreneur and advocate for free enterprise, aims to foster deeper ties between the U.S. and African communities worldwide in his role.
The Advisory Council on African Diaspora Engagement, to which Serunjogi was appointed on Sept. 26, aims to create conversation and innovation between U.S. officials and the African diaspora. The members of the Council work together by advising on policy to increase this dialogue. 
"It's humbling, but I think it's a unique opportunity to be part of an impactful group of people and contribute to society at a very high level," Serunjogi said. 
He explained that the process of being appointed to the Council lasted a couple of months and included narrowing down candidates until a 12-person council was formed.  
"As Africa's importance in the world grows, this is a once-in-a-lifetime opportunity to be part of something meaningful, and I can definitely be proud of it for the rest of my life," Serunjogi said. 
Serunjogi co-founded Chipper Cash in 2018, though he said he and his co-founder explored other entrepreneurial ideas at Grinnell, such as a voice app. Serunjogi added that he leaned into Chipper Cash after he graduated, with the hopes of creating a "financial services platform" that allows people to send and receive money and buy different assets. These services can be accessed via the mobile app in multiple countries across Africa and the U.S.  
"The most utility people have is being able to do more with their money," Serunjogi said. He also said that Chipper Cash is "analogous to the value that a bank or Venmo might give people in whatever region they might be in."  
While receiving his undergraduate education at Grinnell, Serunjogi said he was involved with the varsity swim team for a year. He then joined the Student Government Association (SGA) for the remainder of his time at Grinnell. He added that he was initially the SGA Tech Coordinator but became the Assistant Treasurer during his third year and Treasurer during his fourth.  
Regarding the influence that Serunjogi's extracurriculars had on the creation of Chipper Cash, he said, "There's lessons and parallels from each experience that definitely formed the path that I'm on. I met my co-founder, Maijid, at Grinnell." 
Despite the "stepping stones" that his extracurriculars provided him, Serunjogi said, "I wasn't deliberate about the ultimate outcome of starting a business. It was more about doing the things that I thought were interesting."  
"These areas are what I spend a lot of time thinking about with Chipper and, if done right, they will definitely create stronger ties between Africa and the U.S.," Serunjogi said. "They will spark a tremendous amount of economic growth and development in Africa and in the U.S. as well." 
"
It's a good time to be part of the diaspora. It's a good time to be in America. I'm optimistic about the strengthening of relations that is going to happen over the next couple years.
— Ham Serunjogi
Serunjogi described himself as a "strong believer in free enterprise and strong advocate for capitalism." As an incoming member of the Council, Serunjogi said, "My initial areas of focus will be centered around how to work closely with the Secretary of State and the Secretary of Commerce to help push agendas they have." He said these agendas focus on how the U.S. can take a leading role in increasing investment in Africa.  
Serunjogi said that people of the African diaspora move to the U.S. for better opportunities such as education, employment and freedom in general. "I think this creates a group of people who are both grateful and proud of being in America, but also have a unique willingness and urge to pay it forward." 
As a "natural optimist," Serunjogi said, "It's exciting to see President Biden's vision and how much better the U.S. and Africa can work together."  
"It's a good time to be part of the diaspora. It's a good time to be in America. I'm optimistic about the strengthening of relations that is going to happen over the next couple years."