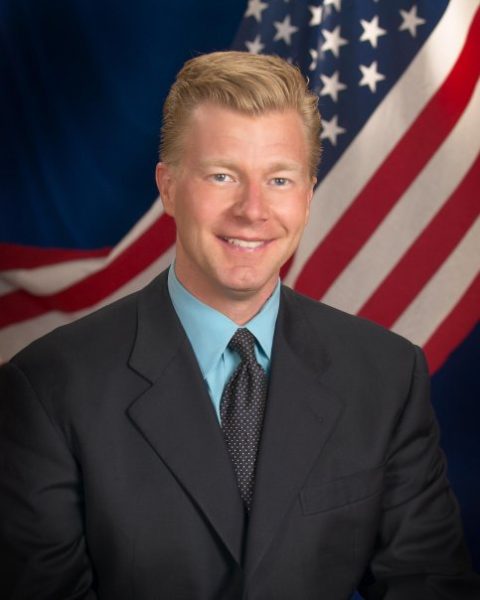 Rob Corry, a recent Grinnell resident vying for the Ward Four city council seat, believes his fresh ideas and anti-establishment attitude would make him a good fit for the job. However, a troubled history of prior criminal and legal troubles, including kidnapping, vehicle theft and reckless endangerment charges, further complicates matters for the new candidate.
He faces Matthew Karjalahti, a real estate broker, in the election on Tuesday, Nov. 7. Corry's platform includes a pay increase for all police department staff, reducing train and motor vehicle noise, improving water quality and achieving full occupancy of vacant commercial buildings downtown. 
As a criminal defense attorney, Corry said that his experience has taught him the importance of handling adversarial debate and controversy. "Why Grinnell voters should trust me is because I'm not afraid of the power structure. I'm not afraid of the entrenched establishment," said Corry. "Frankly, I've got very little to lose."
Corry earned a degree in environmental conservation at the University of Colorado Boulder. After graduating from Stanford Law School in 1994, Corry worked for a civil rights foundation in California before moving to Colorado and opening his own law office. While in Denver, Corry was active in criminal defense, civil rights litigation and the movement to legalize cannabis.
Fellow candidate and opponent Karjalahti, a Grinnell community member for nearly 20 years, said, "I think it's really important that I'm not running against anybody. And as much of an opponent as [Corry] may see himself or everybody else may see it, I don't. I'm honestly just trying to do the work that I already do and to be able to make a contribution."
Corry, who currently works as a business consultant, said, "I think the fact that I don't do business in Grinnell is a positive for being on city council because I don't have any conflicts of interest whatsoever, other than making this community better."
After practicing law in Colorado for 20 years, Corry returned to his home state of Iowa in search of a "fresh start."
Since moving to Grinnell three years ago, Corry has had some interaction with the court system and currently faces charges of operating under the influence and violating a protective order. A pre-trial conference is slated for Jan. 2024 in Adair County for these offenses. 
This follows a history of criminal and legal troubles that dates back 25 years. In 1998, he was jailed for illegal possession of a firearm and simple assault. He also has at least two arrests for misdemeanor assault and in 2007, his Colorado law license was suspended for a year and a day.
At a recent candidate forum, Corry responded to questions about his background by claiming, "I don't have any skeletons in my closet." He admitted to "some serious tumbles and mistakes" but argues that he learned valuable lessons along the way. 
"Unfortunately, I was pretty successful in my previous business and my previous position," Corry said. "And when you stumble from a position of success and leadership, there is nothing that the media and the public loves to see more than the strong man stumble, the successful person fail. And I did."
As an advocate for cannabis law reform, Corry helped pass the 2012 Colorado amendment that legalized recreational cannabis. The next year, Corry was arrested for smoking marijuana publicly and vandalism related to an incident at a Rockies game. Other arrests include criminal mischief, contempt of court, violations of protective orders regarding domestic violence, troubles meeting child support obligations and failure to undergo court-ordered alcohol monitoring.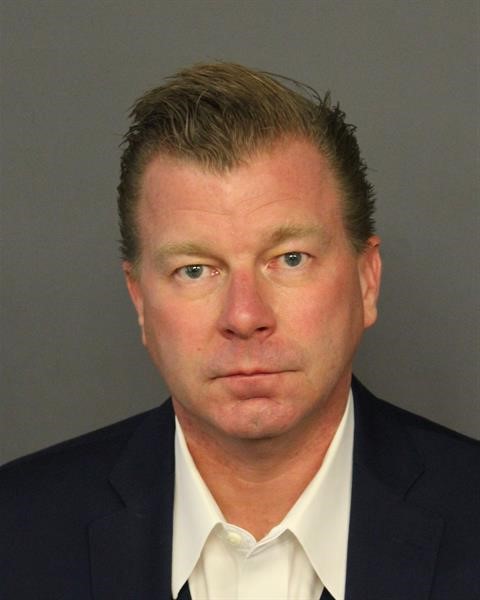 In 2020, Corry was disbarred for 13 violations of Colorado's rules governing professional conduct for lawers. He is also disbarred from practicing law in the District of Columbia and is not in good standing with the bar associations of the northern district of California.
Despite his rocky start in Grinnell, Corry still wanted to play a role in serving his community and was inspired to run for city council after a property dispute with a neighbor.
If elected, Corry said he would immediately modify the noise ordinance in Grinnell that requires trains to blow their horns "continuously" as they travel through the city. "Some people have criticized my attention on this as a minor thing," Corry said, but "sleep, mental health, property values are not minor things." He continued, "I don't know why Grinnell College tolerates this for even a day. It must negatively impact your sleep and your education." 
He would also like to install instruments to measure the decibel levels of motor vehicles to make enforcement of the noise ordinance more efficient. For Corry, noise pollution was "a constant daily reminder of why this city council is in desperate need of fresh ideas."
Corry also expressed dismay regarding some of the dilapidated buildings along West Street, like the now-vacant Family Video and Hardees. "We need to have full occupancy of, at a minimum, our commercial structures but also work towards occupancy of our residential homes in the city's core, and particularly in Ward Four where it seems to be a major problem," he said.
Additionally, Corry is the only city council candidate advocating for an "across-the-board pay increase" for the police department. He said, "We need to fully staff our police office. That's a priority one, public safety imperative in this city." Corry also thinks that adding motorcycles and horses to the department would enhance police visibility and morale in the community. 
Corry said that despite his legal violations, "lawyers have done identical things that I did or far worse, suffered little to no consequences." Corry has also insisted that, rather than a personality driven campaign, he wants to run as an "issue-oriented, idea-oriented" candidate. 
Karjalahti said that although he doesn't know Corry well, and he disagrees with his ideas and past mistakes, "he's still a community member here, and he's entitled to all the same kind of compassion and consideration as any one of us."
Both Karjalahti and Corry urged Grinnell students to vote in the Nov. 7 election and to recognize that local government affects students in their time on campus and afterwards, as an alumnus. "I don't think that students at Grinnell should blow off city council elections," said Corry. "You're still going to maintain connections to Grinnell no matter what."
Regardless of whether he wins election, Corry said, "I'm trying to build a movement here in the city of Grinnell – an opposition movement."
Update: This article has been updated to include more relevant information towards the start. The headline has also been updated for clarity.