Performers acted out video games, wore red tracksuits and responded to gender-based politics at an annual Iowa-based celebration that commemorates the art of dance. For the first time in its now-17 years of existence, the Iowa Dance Festival whirled its way to Grinnell College this fall instead of taking place in Iowa City, where it has been held for the last 16 years.  
Kathleen Hurley, lecturer in theatre, dance, and performance studies at the College, got involved at the first installment of the festival when founder Nora Garda invited Hurley to perform. This year the event took place on Oct. 13 and 14 in Roberts Theatre in the Bucksbaum Arts Center with Hurley as a host and Garda as one of the directors.
"I've been thinking about changing something in the festival because when you do this for too long, even though people come and go, you need new juices, you need new minds, you need new ideas," said Garda. 
The Iowa-based non-profit organization InterDance, of which Garda is executive director, produced the celebration so that it could include several free events, including meet-and-greet sessions, masterclasses, roundtable discussions and culminating performances.  
"We [InterDance] do different things in the community, and one of the things – probably the most important thing – is the Iowa Dance Festival," said Garda. According to her, holding a dance festival for Iowa is important because there is less support for dancers than for musicians or visual artists.  
Hurley also said that dancers in the state of Iowa have to make more of an effort to come together and bolster one another in comparison to the amount of studios and theaters somewhere like New York City. "We really have to pull everybody together to one spot to try to continue the art form, network with each other, make things happen."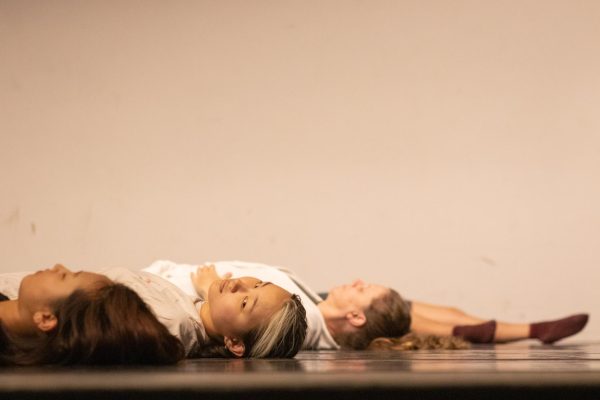 Both Garda and Eloy Barragán, who also served on this year's team of directors and has been a co-director in the past, said that convening in Grinnell, instead of the festival's usual location of Iowa City, opens the possibility for the event to be held in more parts of the state in the future. They said this would bring more truth to the name "Iowa Dance Festival."
"By moving it different places, it becomes an ownership that is in the name of the festival," said Barragán. "I think that should continue. Maybe a couple years in Grinnell, or maybe not. Maybe Des Moines, maybe Ames, maybe some other place in Iowa." 
Both Barragán and Garda stressed the importance of the group of nine leaders that helped to facilitate the event's move to Grinnell, in addition to keeping up the event's usual tasks of communication, advertisement and more. 
"I think for several years the International Dance Council and The United Nations Educational, Scientific and Cultural Organization (UNESCO) has recognized this festival," said Barragán. "We as artists — dancers or choreographers — we believe that we create a wonderful community as a family." 
"
We as artists — dancers or choreographers — we believe that we create a wonderful community as a family.
— Eloy Barragán
Emily Trapnell, who managed the event's social media and website last year, joined the team of directors this fall. Though she has only worked for the Festival for two years, she has performed in it for four or five years now. 
"I've kind of experienced both sides," said Trapnell. "And it's really special because when you're performing in the festival, it's a huge community of dancers that you've probably never met before."  
At this year's festival, Trapnell performed a piece entitled "Mariposa de Papel," choreographed by Barragán. With movements that shifted from tight turns to flowing arms, Trapnell embodied what one might imagine is a butterfly of paper – the English translation of the original Spanish title. 
The College's own Aguibou Bougobali Sanou, assistant professor of theatre, dance and performance studies, instructed the West African Mandigo masterclass. Sanou said his approach to teaching the workshop is similar to his instruction for his class THD 110: Introduction to Movement for the Performer, although during the masterclass, he quickened the pace, because the dancers only had an hour and 20 minutes rather than a semester-long learning process. 
Sanou came from the practical knowledge of running an international dance festival in his home country of Burkina Faso for 10 years. He said, "I have this full conviction that art can make this place more known and make people saying next time, 'I need to be in Grinnell.'"  
As for why he wanted to teach the particular genre of West African Mandingo dance, Sanou said that according to most data, the first human ever was Black. "It's really important to be able to share, you know, my culture, with people you're giving and also receiving, sharing, you know," said Sanou.