In August of 2023, Grinnell College welcomed two new staff members, JC Lopez, vice president of student affairs, and Bernadine Douglas, vice president for development and alumni relations. Marc Reed assumed the role of vice president of diversity, equity, and inclusion (DEI) in a permanent capacity. 
JC Lopez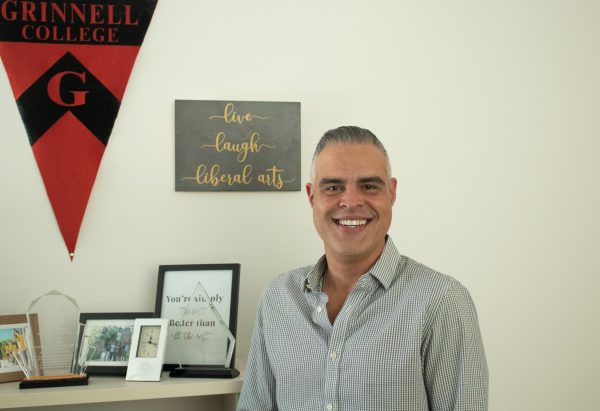 Coming from DePauw University, where he worked in academic student life, JC Lopez said that he is passionate about liberal arts colleges and their students. He said that he feels the students at liberal arts colleges have a particular curiosity and diversity of interest.
As vice president of the Division of Student Affairs, Lopez said that he looks forward to learning what belonging and community mean to students at the College, and working to cultivate this sense of community in connection to the College's updated strategic plan, which is a description of and action plan for the College's goals and values. The strategic plan was revised and planned over several years. He said that he wants to form real connections with students and be a part of campus life, not just run things from behind his desk.
"My experience at small private liberal arts schools has been the joy of my life," Lopez said. "One thing about me that I think I hope students understand is that I want to be a partner in their experience and that I believe the student experience is powerful inside and outside the classroom."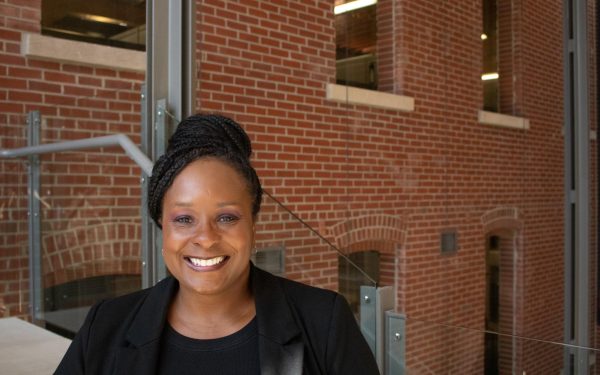 Bernadine Douglas
Joining the College as vice president for Development and Alumni Relations, Bernadine Douglas said she is excited to use philanthropy to support every Grinnell student, as well as support Grinnell's social justice-oriented goals. "I don't ever want to go away from feeling and belonging in places that make me feel that I'm doing work bigger than myself," she said.
Douglas said that she wants the College to diversify its streams of income. As a touchstone for the entrepreneurial approach to philanthropy that she plans to bring to Grinnell, Douglas referenced her experience at Berea College, where no student pays tuition and their operating budget is filled partially by gifts and donations.
One of her goals for this year, she said, is to further develop alumni relations and intergenerational support for the College, meaning reaching out to alumni, parents and others who care about the College and gauging what level of investment they are willing to make in the College's future. Additionally, Douglas said that one of her priorities is collecting gifts to the College in order to offset the cost of Renfrow Hall opening next year, as well as to develop programs to take place in the building.
Douglas said that although she notices many other institutions of higher education dwindling in numbers, at Grinnell she feels hope. She asked, "And so, how do we move forward with that sense of hope, pride and promise?" She said that she wants her work to cultivate this hope by supporting all students and helping Grinnell grow into the future.
Marc Reed
Beginning his career at the College as associate chief diversity officer in January of 2021, Marc Reed was more recently interim vice president of diversity, equity, and inclusion (DEI) and now works in that position in a permanent capacity.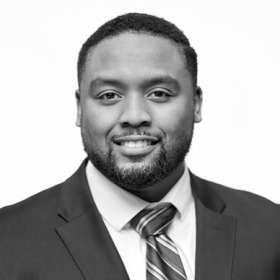 Reed said that although as associate chief diversity officer he was hired to increase diversity, he felt that it was as important to ask why representation was limited in the first place. With this objective in mind, last year Reed and the rest of the Office of DEI launched employee resource groups and expanded the Staff Equity Advocate program.
Having acquired the position in a permanent capacity, Reed said that he feels a greater sense of security and continuity. As the DEI has grown to include student-facing positions, positions dealing with disability and accessibility resources, and positions handling staff equity, Reed said that one of his goals is to cultivate communication between all sectors of the Office of DEI in order to work most efficiently to serve the Grinnell community.
Another of his goals, Reed said, is to create a system so that the College can be proactive rather than reactive. He said he wants to gather information about what safety means to different groups across campus, so that problems can be addressed before they occur, or if in a reactionary position, the College can address issues swiftly and effectively.
When asked what he would like the student body to know about him as an administrator, Reed said that he needs and welcomes feedback from students on how the DEI should run. "And so I look at myself as, you know, a person who is there to help execute the vision of Grinnellian students," he said.