Ekta Shaikh `24 and Emma Schaefer `23 awarded travel fellowship
Emma Schaefer `23 and Ekta Shaikh `24 have recently become the recipients of the Watson Fellowship and the Fischlowitz Travel Fellowship, respectively. The Fischlowitz Fellowship allows Grinnell College international students to pursue independent travel in the United States, and the Watson Fellowship grants graduating fourth-year students nationwide the opportunity to travel outside of the US for one year. Both fellowships emphasize the theme of exploration for their recipients to fully dive into the project of their choice. 
"
How can I play a role in empowering myself and also the people around me to care for the planet?"
— Emma Schaefer `23
Fellowships are typically funded opportunities that enable students (or recent graduates) to travel for a short period of time, focused on their personal, academic or career goals. Ann Landstrom, assistant dean and director of global fellowships and awards, mentors, advises and helps students with their Global Fellowship applications.
Landstrom described the Watson Fellowship as "a project that is personally connected to you in which you have the inspiration and the passion to keep going no matter what challenges might come forth for you." Watson recipients must navigate their project and budget independently, traveling to multiple new countries. 
According to Landstrom, even completing the application process equips students with "skills that are fundamental for most everything [they're] going to do in [their] life," including interviewing, writing grants and proposals, requesting application letters and networking abroad.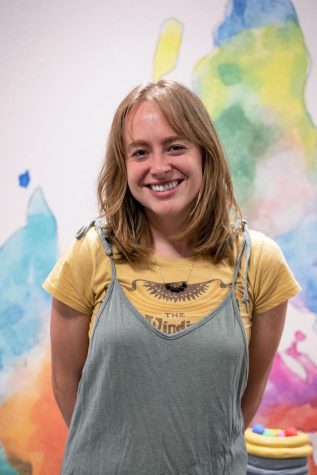 Schaefer's project, titled "Listening at Dawn: Music That Heals the Planet," is about the connection between music and environmental justice. Throughout her journeys to seven different countries, Schaefer said she wants to think about how "music can help empower people related to climate change and help people sustain their culture." 
She talked about her tentative plans for each country she will visit, mapping out her travels to Switzerland, Kenya, the United Arab Emirates, India, New Zealand, Chile and the UK. She plans to interact with the natural landscape through volunteer work, as well as listen to and collaborate with musicians who write about climate justice and sustainability.
"Part of this project is thinking about how singing songs about nature helps people connect to it in the first place, and really have a care for it, thinking about how music really drives that," Schaefer said.  
A key component of her Watson Fellowship year will be waking up every day at dawn to sit outside. "Whether I'm in a city or a rural area, I'll be listening to the birds or the construction or just the people walking by," Schaefer said. "The period of time that dawn exists in can be a symbolic and transformational time." 
In her project titled "Art, History, and Performance: Seeking the South Asian Collective," Shaikh seeks to explore themes of identity and belonging by visiting museums and exhibitions featuring South Asian art around the United States. 
As an anthropology and gender, women's and sexuality studies major, Shaikh said her project will look at "what it means for South Asian artists to be away from home and present their work." Moreover, Shaik wants to examine "what the curator thinks about when they're putting up an exhibition and trying to understand the layers of identity within that."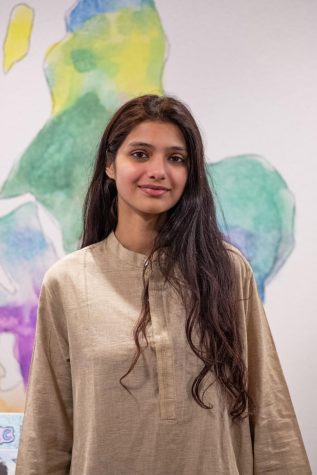 Shaikh is currently planning to travel this coming summer before her fourth year. She will visit the Metropolitan Museum of Art, Museum of Sex and the Brooklyn Museum in New York City as well as the walking tour about the 1947 India and Pakistan Partition in Berkeley. Shaikh will also visit contemporary South Asian art in Chicago and Salem. 
In addition to these museums, Shaikh said she also wants to visit "smaller, quirky, queer museums" in order to have an exploration that is both feminist and queer.
When asked about why she wants to complete this project, Shaikh said "the exploration part of it can't be detached from the why." 
"Anthropology is so theoretical. It's easy to sit in class and say that yeah, I understand everything," Shaikh said. While visiting museums, she wants to ask questions about "whose voices are here" and why "certain people only get to have their art in exhibitions for a really short amount of time," in reference to South Asian art collections in the British Museum. 
The Watson and Fischlowitz Travel Fellowships are two of many fellowships and awards for which Grinnell students can apply. While many of the fellowships are awarded to graduating seniors, there are some targeted to first-, second- and third-year students, including the Fischlowitz. 
Landstrom encouraged students who are considering a fellowship opportunity to start brainstorming early. Students applying for the Watson typically start the application process in their second or third year, and results are released in March of their fourth year. Students applying for the Fischlowitz apply in February and are notified in March of the same year. 
"How can I play a role in empowering myself and also the people around me to care for the planet," Schaefer said was one of the main questions guiding her project. "I feel like music is my vehicle right now to explore that, and I'm grateful because I know music is going to be something I love forever." 
Ultimately, according to Landstrom, fellowships are about "transformation: within you, your life or your experience."