Camera installation and amnesty policy aims to address BSU demands
Campus Safety is currently installing cameras along 8th and 10th Ave. where they cross the Grinnell College campus. This action is in response to one of the demands from the Grinnell Black Student Union (BSU) after the series of racial harassments on campus in the fall semester. Cameras with an amnesty policy were proposed by the BSU as an attempt to better ensure Black students' safety. 
The College updated the student handbook about reviewing camera footage and included an accompanying amnesty policy, which they announced to students by email on Friday, April 7. As the policy currently reads, camera footage will only be reviewed in the instance that a student handbook violation or criminal act is reported. The policy also states that camera footage will not be regularly monitored. Disciplinary amnesty will extend to any students observed on camera to be committing a student handbook violation or misdemeanor if the action is unrelated to a report. Yet, the College also included in the policy that actions captured on camera can later be investigated if it is learned that the footage is relevant to a report. 
This written policy was a collaboration between Ben Newhouse, dean of students and associate vice president of student affairs, Campus Safety and the Student Government Association (SGA).
"The policy was crafted with representatives from each entity sitting in a shared office space," Newhouse wrote in an email to the S&B. "Pretty early on, we had a shared vision as to what it needed to contain and the amnesty protections that SGA was advocating for."
Evelynn Coffie `24, vice spokesperson and treasurer of BSU, wrote to the S&B in an email, "We [the BSU] weren't really given updates about when everything was coming, or when it'd be done or even had input on the process behind the cameras." Coffie wrote that amnesty was included in the BSU's proposal to "ensure that perpetrators of anti-Black crimes receive consequences for their actions instead of being let off the hook, not for students to be surveilled 24/7." 
Coffie also mentioned the overarching problem of Black students previously being surveilled on campus, which was an issue the BSU considered when demanding cameras. 
The idea of self-governance and over-policing has been a concern of some students following the announcement of camera installation. According to the policy, students violating handbook policies in the view of cameras will be investigated if an individual were to report these actions. 
As of now, the cameras will only preserve footage for a 14-day period due to cloud storage limits, according to Newhouse. An individual wishing to use footage in an investigation would need to report the incident within these 14 days to preserve the footage. 
"It is important to remember that investigations can still occur without video footage," Newhouse wrote.
To gain more of the student perspective on the installation of cameras on campus, the S&B spoke with several students in the Spencer Grill.
"I think as long as it's not used against students and only to protect students, then it's fine," Miles Magee `26 said. "But then again, if they're there, is it up to us how they're used?" 
"I'm glad that the demand of the Black Student Union is being met by the College," Morell Old `23 said. "And I do trust the College with the amnesty [policy] because I feel like they're good about amnesty with alcohol and drugs."  
Some students also said they were not aware the cameras were installed as a result of the BSU's released list of demands.
"When I read the email, I didn't even realize that it was specifically for the Black Student Union's demand," Honor Hanau `26 said. "I don't think it was made very clear that [the cameras were] what that was for." 
Hanau also expressed concern with the timeline of installation. "I feel like cameras are such a small thing that totally could have been installed months ago … Why did it take six months, or however long, to get those cameras up when we have a three billion dollar endowment? This is a pretty pressing issue, especially back in the fall," she said.
Newhouse, whose primary role in the project is overseeing the handbook additions regarding the cameras, said he was unable to provide details about how many cameras would be installed or specifically where they would be located, but he would be gathering information about the installation in the upcoming week. The S&B reached out to James Shropshire, director of campus safety, about the camera installation process, but he did not respond to requests for comment. The S&B also reached out to Diogo Tandeta Tartarotti `24, the SGA vice president of student affairs, and Jivyaa Vaidya `23, vice president of academic affairs, but they were not available for comment. 
Leave a Comment
About the Writer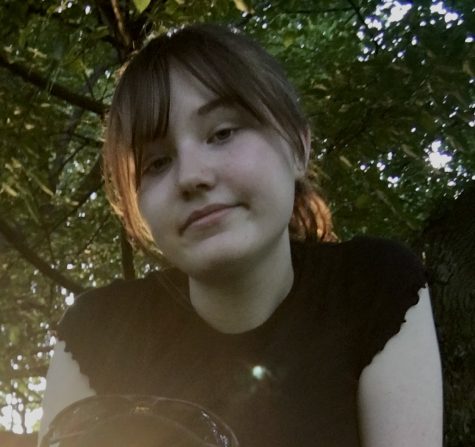 Taylor Nunley, Staff Writer
Taylor is a first-year intended English and Classics double major from Huntington, West Virginia. As such, she is a huge proponent of the pepperoni roll....