From place to safe space: BCC and SRC get new renovations
Intercultural Affairs has stepped up to revamp two overlooked spaces on campus: the Conney M. Kimbo Black Cultural Center (BCC) and the Stonewall Resource Center (SRC). In late 2021, the College hired two new supervisors for the centers with the goal of better supporting Black and/or LGBT+ students, continuing the trend of incorporating diversity and inclusion initiatives into student life. The now Director of Intercultural Affairs Jazzmine Brooks and Assistant Director Robby Sprecht are working to improve accessibility to resources, especially within the spaces they supervise. 
The BCC, which was initially shut down in 2018 to reevaluate the center's functions, has since undergone renovations to fully utilize the space. The building now features a library dedicated to Black literature, common spaces for students to gather, a kitchen and a meditation room.
"We're just really trying to make this space as home-y as possible so that students can connect with it however they need," Brooks said. "I've been told it gives Auntie vibes."
As for the SRC, Sprecht said that they hope the purpose of the space can adapt to whatever students need it to be. In addition to a library and a common area, the SRC has two closets full of clothing for gender non-conforming students and drag performances. Sprecht and Brooks will continue to renovate the centers this upcoming semester.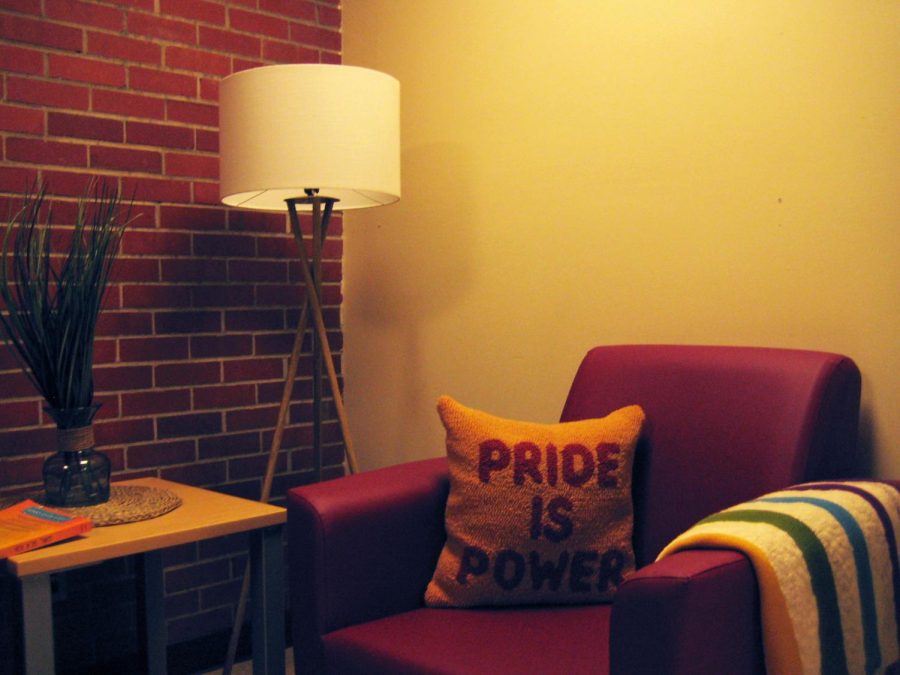 One of Specht's goals for the SRC is to empower students to decide what role it plays in the queer community on campus. "I always like to make this distinction: I don't know that I'm in charge of the SRC, but I am the steward of the SRC, to make sure it thrives," said Specht.
"I don't want it to be a place that feels like an emergency," Specht said. "Queerness has been talked about in a deficit on college campuses for quite some time, but I don't want us to think of the SRC in that way."
Brooks said that the BCC "is built out of Black activism, and so we want to continue to honor that legacy in various ways." Those various ways include both critical examinations of the Black identity but also more community-oriented events that invite Grinnell students to celebrate Black culture.
At the heart of both spaces are Brooks and Specht, who remember how frustrating it was to grow up in a world without safe spaces. And Brooks, who is one of the first certified Black doulas in Iowa, says she feels that the BCC fits with "what I feel my purpose in serving the world is."