Season Preview: Grinnell swimming and diving
The Grinnell swimming and diving team had their first meet of the season on Oct. 28, during which the women's team won 159-65 against Coe College. The team secured another win the next day against Iowa Central Community College with a score of 192-81. As they look forward to future meets, the currently undefeated team is back in full force. 
In preparation for the season, the S&B spoke with the team about their hopes for the season. 
The reigning Midwest Conference champions are ready: they are looking to have an even better season this year. Although they have tough competition, the team is indeed ready. Practices are underway and team members from every class year are excited. First years on the team are eager to learn. For the fourth-years, the success of last season is pushing them to go even further in their final year swimming for Grinnell. 
"We're excited being the defending champions," said Spencer Clark `23. Clark is a fourth-year swimmer and one of the captains for this school year. Clark explained how being a successful swim team takes time and dedication.
"It starts with captain practices at the beginning of the year and carries through the conference meet," said Clark. Captain practices are a prime example of the dedication of the team. These practices are optional and run by students but are attended by most of the team. Even with their success, the team does not stop working hard and trying to get better. 
"We are always looking for continual improvement," said Head Coach Erin Hurley. Hurley has been the head coach of the swim team for 27 years and has been voted both Men's and Women's Midwest Conference Coach of the Year a total of 16 times. Hurley has achieved this by building a culture of acceptance and teamwork.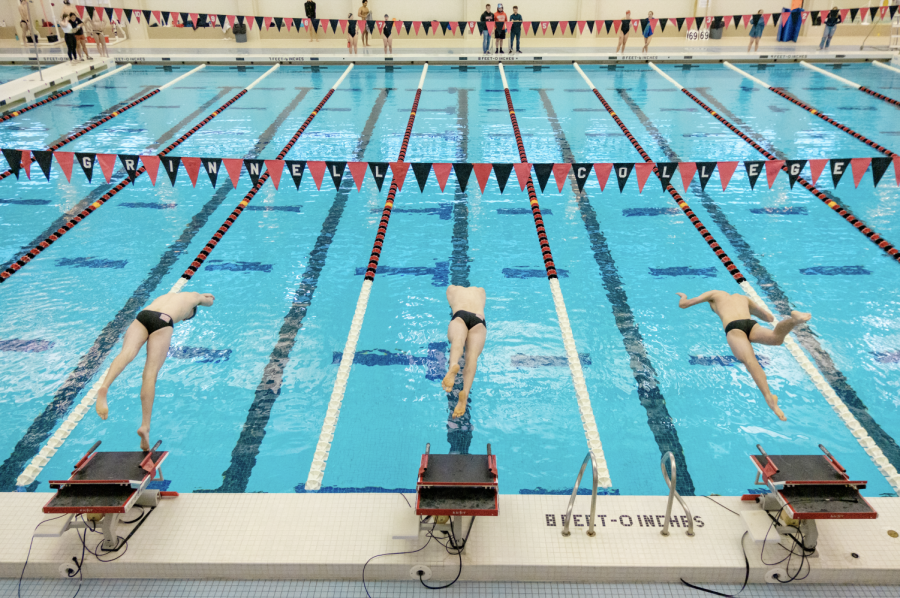 "We have a supportive group and everyone shows up to cheer everyone on," said Clark. Another aspect of the team's culture is mentorship from older swimmers to younger swimmers, especially to first-year swimmers.  
"They [first years] always get good mentorship from upperclassmen. They acclimate well. They are cohesive," said Hurley. First-year swimmers on the team confirmed this as well.  
"The team culture is really fun. It's really welcoming and I'm looking forward to spending more time with them," said Sarah Lopez-Gonzalez `26. Lopez-Gonzalez is a first-year swimmer at Grinnell but is not new to the sport of swimming.  
"The upperclassmen always emphasize giving their best effort. If you swim your heart out you will do well," Lopez-Gonzalez said. This team culture has been established for years. Clark fondly remembered when he was a first year and the guidance the captains gave him.  
According to Clark, another way for the team's energy to be boosted is to have spectators at the meet. 
"Seeing people in the stands is a big boost for morale," Clark said.  
Hurley said, "We love spectator supporters. You can watch some great swimming and diving. It's free. There are people with a variety of experiences." 
Although the season has just begun, the Grinnell swimming and diving teams are staying focused on constant improvement. With this mindset, the team is hoping to set itself up for an impressive season. They have been practicing hard, and according to Clark, "I have confidence that we're going to crush it."