College hires four new RLCs, makes changes to ResLife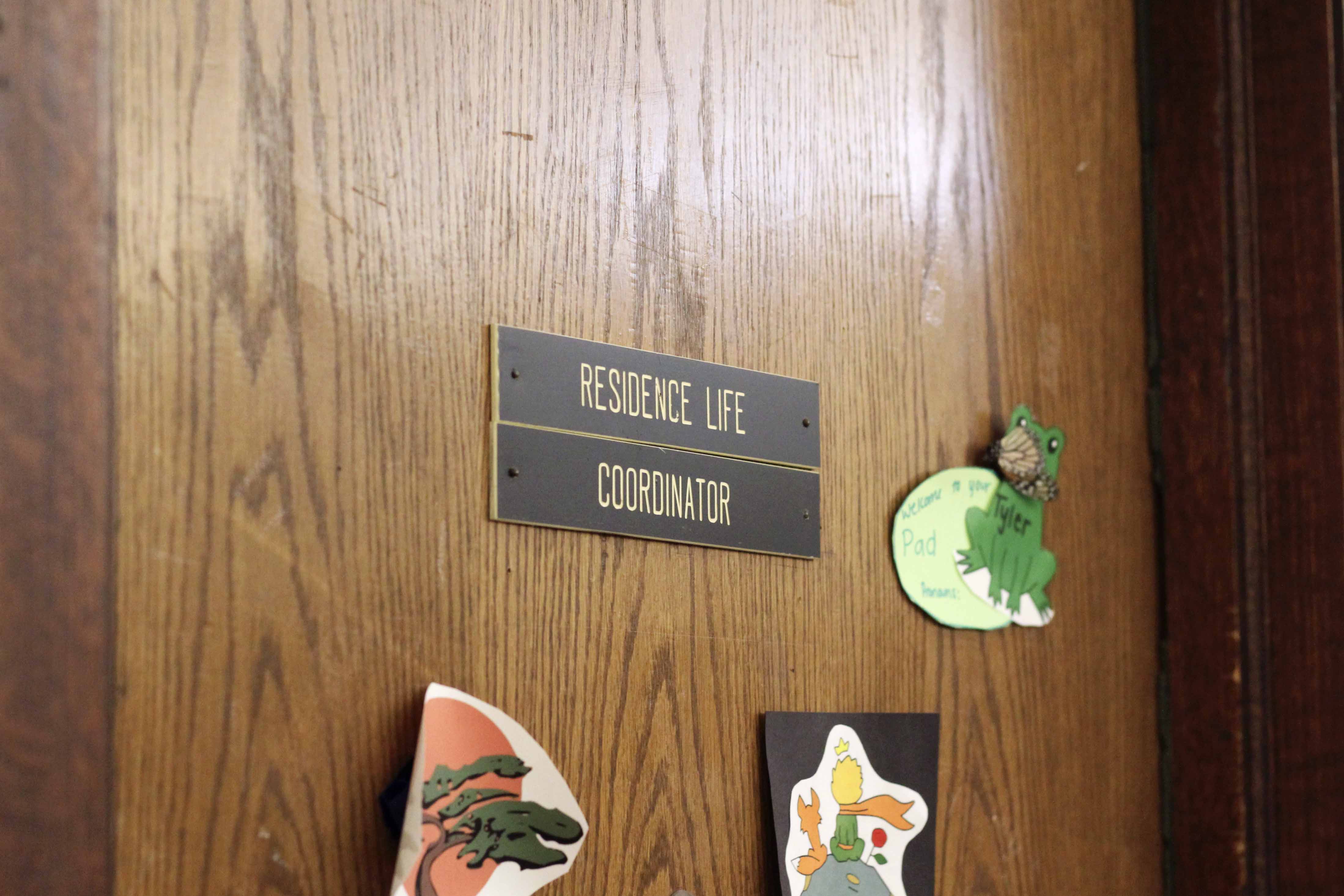 Grinnell College has hired four new Residence Life Coordinators (RLCs) for the 2022-23 school year and restructured the dorm clusters on campus following a lack of RLCs during the previous school year. The four new RLCs, Eric Zhao `20, Cassie Oliver, Em Heath, and Katie Filiakova were hired by the Department of Residence Life this summer, with a fifth RLC position still in the process of being filled.
RLCs live on campus in dorms, oversee Community Advisors (CAs) and serve as a link between the administration and students living on campus. Currently, to be hired as an RLC at Grinnell College, applicants must possess a minimum of a bachelor's degree and have previous experience working as a Resident Advisor or CA at a college or university. A master's degree in higher education administration, college student personnel, counseling or hotel management is also preferred. All current RLCs must also have previous experience working in some form of Residence Life either at Grinnell or other institutions.
"I worked for a small liberal arts school in Wisconsin," said Oliver. Oliver started at the Chaplains Office at Carthage College before being promoted to work in Residence Life at Carthage. She decided to leave the school and look for other jobs in higher education.
"I grew up in Cedar Rapids. My high school played Grinnell, so I had been to the city of Grinnell before," Oliver said. She said she found the RLC job posting online and applied. Since coming to Grinnell, Oliver said she has had nothing but positive experiences. "It's a very warm and welcoming community."
Zhao, the only current RLC who is a former Grinnell student, graduated in 2020 with Bachelor of Arts degrees in English and Chinese. As a student at Grinnell College, he got experience working with Residence Life.
"I was a CA and in my fourth year I was the house coordinator for Chinese House," Zhao said. "I enjoyed working with residents, programming and the community."
In addition to hiring new RLCs, the College has reorganized dorm clusters. The new clusters are La CaNaDaK (Language Houses, Clark, Norris, Dibble and Cowles), Smounker+RaGaLa (Smith, Younker, Rawson, Gates and Langan), East and South; each RLC oversees one of these clusters. The restructuring was due to multiple factors, according to Assistant Dean of Residence Life and Student Conduct Dennis Perkins. One of the reasons was a lack of CAs in previous years.
"In some buildings, students would not have a CA on their floor, they would have to go upstairs or downstairs for their CA," said Perkins. By reorganizing the clusters, Residence Life was able to ensure that CAs do not have to manage as many students.
"I would love to have a CA on each floor," Perkins said. This reorganization created more positions for CAs, which the college has filled so far. Perkins also said that the college has been pursuing a closer student-to-RLC connection, including increased programming for students who live in dorms.
"We are having programming for both semesters this year," said Zhao. One example is an activity on South Campus called "Mocktails and Mingle". Zhao said that students could "go around and connect with their CA and me, their RLC."
Another way for students to meet their RLCs is by going to their office hours. Oliver said that students can scan a QR code to schedule an appointment to talk with them. Oliver said she hopes that the availability of meetings will help students build a strong connection with their RLCs, strengthening the relationship between students and Residence Life as a whole.
Oliver, Zhao and Perkins all said they hope to see a stronger relationship between the student body and Residence Life.
"Go to programming, meet your CA, and never be afraid to reach out to your RLC," said Oliver.