New requirements pose threat to project houses
Project house residents had to justify by Friday, Feb. 24 to Residence Life why the project house they live in needs to exist.
The new application must include a one-to-two-page description of their house goals, a 10-to-15- minute audio-visual presentation, and an interview with Residence Life. All of these requirements were due on Friday, Feb. 24, two months earlier than in previous years.
Dennis Perkins, assistant dean of residence life & student conduct, told house residents about the application deadline in a Feb. 3 email.
Phil Tyne `24, a resident of Farm House, and Marisa Goffman `24, a resident of GAME House, said they both received an email from Perkins detailing renewal requirements for their respective project houses, requirements that they had not seen before.
Perkins said the process is consistent with previous years. Each year, current students living in these project houses must decide whether to apply to renew their house or not. Based on these presentations, Residence Life awards certain houses to groups for the coming year.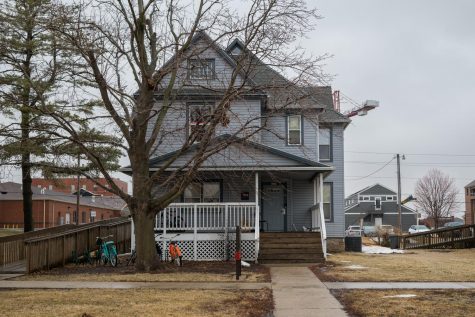 Grinnell College is currently home to six project houses and five language houses. The project houses revolve around a common theme, like art or farming/gardening, while the language houses aim to provide an immersive environment for a specific language. These houses are relatively new to campus, with the oldest language ones dating back to 1993 while newer project ones like Farm House and GAME House began in 2018. Because of their recent arrival to campus, the technical details of facility-management, event-scheduling and day-to-day issues are a work in progress.

"It gives students that agency as opposed to a lot of other campuses that have set topics," Perkins said about Grinnell's method of awarding project houses based on student proposals, making the houses dynamic.
In previous years, project houses each had a house coordinator who lived there and fulfilled the responsibilities of a Community Adviser, such as requesting work orders and providing support for residents. As of fall 2022, project houses did not have their own house coordinator living within the house. Rather, one Community Adviser living in a dorm on campus provided coverage for all of these locations.
This change has led to some maintenance issues for the houses. Tyne said Farm House experienced mice infestations that normally would be addressed by a house coordinator but were left unattended throughout the year. He said house members who undertook these responsibilities also weren't compensated for their time, while the official position of house coordinator would have their board costs covered.
Looking to the next academic year, the College will reinstate the house coordinator position within project houses, said Perkins. Tyne and Goffman both said this would relieve some organizational stress within their houses.
In addition to the changes made to the house coordinator position, Tyne and Goffman said funding for project house events from Residence Life was reduced this year. Tyne said Farm House funding requests for certain events would bounce between Residence Life and the Student Government Association without clear indications as to where money would come from. Similarly, Goffman said funding for food-based events has become more difficult.
Language houses have faced similar issues over the past two years. Kayley Rönnkvist `23, the French House coordinator for fall 2021, said language house communication channels were confusing at times. She said event plans and budgets were directed to Residence Life and was loosely affiliated with the French department, which was unclear.
Despite the organizational difficulties, Rönnkvist said she appreciated the community a house provided as well as the language immersion. Goffman echoed this sentiment as she said project houses are an integral part of the Grinnell campus and a draw for potential students.
"They don't have to go to D-Hall, but they also don't have to pay for utilities. So it's a good balance in my opinion. And it's also a good way of uniting students that have the same interests and living around that," Goffman said about the differences between living in a project house compared to a dorm.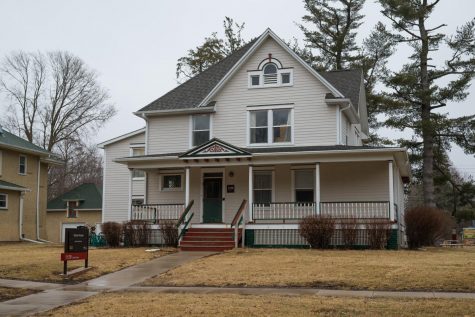 GAME House hosts numerous all-campus and substance-free events throughout the year, including a haunted house on Halloween and a Watermelon Bash. Similarly, Farm House hosts a fall brunch and FarmStock, an outdoor concert.
Perkins said he hopes to put these houses on the infrastructure update rotation, similar to the system the dorm building updates are currently on. This would lead to eventual renovations of all the project houses, offering more comfortable living quarters for students.