Ready to Run Iowa in Grinnell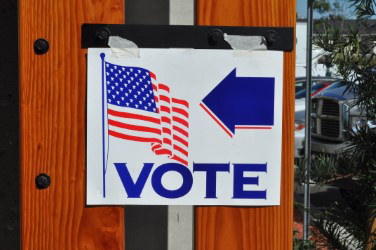 On average, it takes seven asks for a woman to think seriously about running for public office.
The Ready to Run campaign is trying to change that. Last week, Grinnell hosted the non-partisan program, which stems out of Iowa State University, via telecast. Thinking the program would be of interest to Grinnellian women, Bailey Dann, Vice President of Student Affairs, contacted the President's office to fund, organize and host Ready to Run.
"[I wanted to] to make sure the door of opportunity was open to those in our community who wanted to learn more about what it means to run and be a part of a political campaign," Dann said in a message to the S&B.
After figuring out technical logistics, Dann worked in conjunction with Campus Events to advertise the event with fliers and memos.
The event itself is a series—this first one focusing on getting started in politics and launching a successful campaign. Each session featured a panel with people of different areas of expertise in these topics, followed by a Q&A session.
The next two sessions, which will occur later this spring, will focus on fundraising, media and communications.
"This is a program that has been going on for over 10 years and had an average attendance of about 40 people. This year they had 125 registered in Ames, plus the Grinnell telecast," said Rachel Bly, Director of Conference Operations and Events.
"The idea is to get women who are interested in politics thinking about making a run for office a reality. The idea behind this series is to make it real, give some solid pieces of advice on how to start and run a campaign, and help give women the tools they need to move forward successfully," said Bly.