Grinnell community members, and others trying to purchase homes in rural Iowa, can seek help from the U.S. Department of Agriculture (USDA) between now and September 30. USDA Rural Development in Iowa has $10 million available through their Direct Lending Program, which is part of their efforts to help single families finance homes.
The Rural Development office is responsible for assisting homeowners in rural communities. Their programs work to counteract the variety of factors that can make it very difficult for families to buy homes in rural Iowa.
"We've just identified that there's a need, in some situations a lack of available credit in rural areas, a lot of times you'll have lenders that are not willing or able to make loans in those rural areas. Maybe it's [because of] lack of collateral, the property values don't support the loans that are needed to get them," said USDA Housing Program Director Shannon Chase.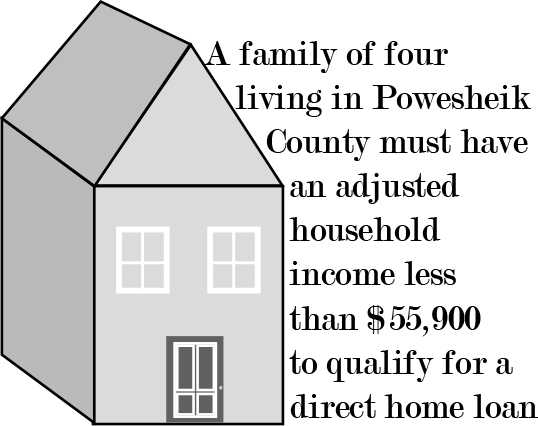 USDA Rural Development then steps in to provide loans, where other lenders would be unwilling or unable within rural areas, which they define as a community with a population under 20,000 people.
"Through [the Direct Lending] program, the agency is actually the lender. We make the mortgage to the eligible household in a rural area," Chase said.
The direct lending program is especially helpful to the many Iowans might otherwise be qualified to purchase a home but do not have adequate funds for a down payment. The Direct Lending Program features 100 percent financing, and therefore requires no down payment.
"In my opinion, the 100 percent financing … has been the primary advantage to our program because if you have a household you've got adequate income, they can certainly afford to repay the loan. You've got collateral that supports that, because obviously these are tax dollars and we want to make secure loans," Chase said. "But the reality that we have in our economy today is just that a lot of households don't have the three, five, 10 or 20 percent to put down that conventional credit requires. So that's where we fill that gap."
USDA Rural Development also many other programs, including guaranteed loans for single family housing, funding for multi-family complexes and loans and grants for home repairs and improvements.
This year's funding through the Direct Lending Program is available until the end of the fiscal year, September 30.