Editor's note: This content deals with an account of violence and sexual assault that may be triggering to some people.
A petition to reopen the murder case of Tammy Zywicki—a Grinnell student in the class of '93 who was kidnapped and later found dead—has been launched by Zywicki's friends Amy Fort '93 and Julie Kaster-Estlick '92. On August 23, 1992, Zywicki was driving back to campus to take pre-season photos for Andrew Hamilton,  Assistant Athletic Director, when her car broke down. She pulled over on the side of the highway near La Salle, Illinois, where she was abducted.
When Zywicki did not arrive at campus as planned and was declared missing, Hamilton remembers students organizing groups to raise awareness.
"Hundreds of students mobilized to hang posters down Interstate 80 and all over Iowa," Hamilton said. "One of the guys on the football team who was good friends with her or maybe dated her missed a few practices to go hang posters."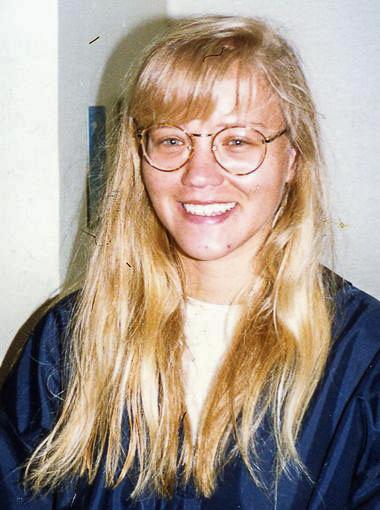 Fort similarly recalls "a total community focus on really initially finding Tammy. It was our way of dealing with our fears."
Just over a week later, on Sept. 1, her body was found nearly 500 miles away, in Springfield, Missouri. She had been bound with duct tape, stabbed to death and police found evidence of sexual assault. The College hosted a memorial service following her death.
Students also formed a group called Fearless, an anti-violence group that held Take Back the Night rallies and assembled toolkits students could use when driving home from campus to prevent a tragedy like Zywicki's from happening again. Fort said that she believed Fearless offered a group therapy for students to grieve.
Immediately following her death, the FBI joined forces with Illinois State Police to track down the murderer. A few months after the murder, however, both local agencies and the FBI stopped pursuing the case and released press statements to the public enlisting their help. Within a year of Zywicki's death, the case was declared a cold case. Kaster-Estlick and Fort, both of whom knew Zywicki at Grinnell, recently found out that law enforcement have not been pursuing the case and have organized a petition requesting that the police release more information regarding her disappearance, including information regarding the camera that was taken from her car, the wristwatch taken from her person and the descriptions of vehicles that may have passed her on the highway in La Salle. Kaster-Estlick and Fort hope this information may help finally solve the case.
According to the petition addressing Illinois Governor Bruce Rauner and Attorney General Lisa Madigan, "For over two decades the ISP [Illinois State Police] has regurgitated the same vague information to the public via press releases, all the while appealing to the public to help them find her killer. If they continue to hide information from the public our ability to help is limited, and the ISP is hampering the resolution of this case."
The petition has 1045 signatures, which Fort partially credits to Grinnell's Director of Alumni Relations, Jayn Bailey Chaney '05. Chaney and others at the College worked with Fort and Kaster-Estlick to draft a press release, raising awareness about the cause amongst Grinnell students.
Though there have been no further publicly released breakthroughs in the case, the FBI offers a reward of up to $50,000 for information leading to the identification of the individual or individuals responsible for the crime. They encourage anyone with any information regarding Zywicki's disappearance to contact Illinois State Police.