In an effort to improve the functionality of broadband internet in Grinnell, community leaders have decided to join Connect Iowa's Connected Community Engagement Program.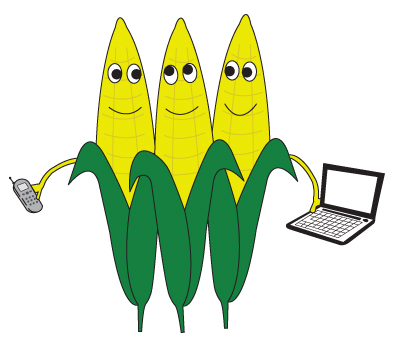 Monique Shore, Drake Library's Systems Administrator, spearheaded the project, which stated goal is to increase access, adoption and use of broadband.
According to its website, Connect Iowa is an organization whose mission is to "change lives through technology" and to "unite local governments, businesses and citizens in the goal of increasing broadband service in the state's undeserved areas."
The two current internet providers in Grinnell, Windstream and Mediacom, are often unreliable and fail to work for many small businesses as often as once a day, according to Shore.
"There are a lot of complaints about our current providers," she said. "Pretty much we have two options in the residential areas and neither one of them provides service or speeds that people are happy with. The downtown businesses especially say they have a lot of problems with reliability."
Even the non-downtown businesses can seek to have improved broadband service. The project has the potential to improve the business side of the town.
"One of the things that we talked [about] with Angela Harrington, who is the head of the Chamber of Commerce, was that it's becoming more and more of an issue with our small business, as well as our large businesses," Shore said.
Shore cited Brownells, the firearm retailer, as one large business that needs strong bandwidth to operate its online sales portal.
This project won't result in immediate changes to the broadband functionality, but rather discover how broadband in Grinnell can improve so that community leaders can approach the internet providers and request specific changes.
"If you don't really understand which areas of your community really need improvement, it's hard to talk to them and get them to provide what you're needing," Shore said.
Connect Iowa program manager Amy Kuhlers said that before undergoing any city project, it's important to evaluate the situation.
"Grinnell is going to benefit by having a better understanding of what kind of broadband they have in their community," Kuhlers said.
Kuhlers discussed different ways that the program could help the community of Grinnell, in the long run.
"We look at things like what kind of uses there are," Kuhlers said. "It could be in schools, parents being able to go online and look at their children's grades. It could be government websites where you can pay your city taxes online. So any kind of use that makes life easier for your citizens or your businesses."
Once the issues with broadband are identified, the idea is to improve and make Grinnell a more digitally-savvy town.
"Our hope is that the end result of this will be that we'll have better, faster service," Shore said.