Iowa Valley Grinnell cooks up Culinary Arts Apprenticeship program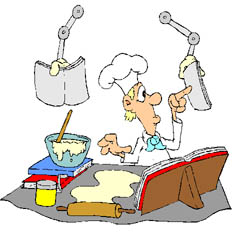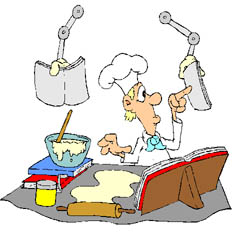 Iowa Valley Community College Grinnell is launching a new Culinary Arts Apprenticeship program with Grinnell College Dining Services to train community college students to become certified chefs.
The program will take three years, part time, to complete and consists of classes, labs and paid apprenticeships in which students will get over 6,000 hours of field experience. The lab portion of the program will take place in Grinnell College's very own catering kitchen on Mondays.
"It is, in essence, a 40-hour-per-week job plus school on top," said Director of Grinnell College Dining Services Dick Williams.
The daunting 6,000 hours of experience is divided into essential categories such as 480 hours as a breakfast cook and 960 hours as a vegetable cook.
The apprenticeship program, according to the informational brochure, "is the classic training method of chefs and cooks, and still used almost exclusively in Europe."
As opposed to the shorter classroom-oriented culinary arts degree programs being offered at other institutions, the apprenticeship program allows students to graduate with significant paid experience in their field.
"We haven't done an apprenticeship program like this before and I think it's really an exciting opportunity to try some different things," said Dean of Iowa Valley Grinnell MaryAnne Nickle.
One of the main advantages of having a culinary degree program in Grinnell is the growth of certified chefs in the local population. As of now, three of the four students enrolled in the class are from Grinnell. "There is a real need in this general area for culinary-trained students," Williams said.
"Community colleges respond to needs in the community," Nickle said. "There are establishments here in Grinnell that can't find trained people who want to live in Grinnell."
She was approached by the head of Grinnell's Chamber of Commerce three years ago to create a culinary program because the community need for certified chefs was so high in Grinnell. Graduates from other programs hired by Grinnell businesses tended to stay only temporarily.
"[Culinary Arts] graduates would come and work in Grinnell for a year, get it on their resume and then move away," Nickle said. "Our establishments were ending up being a training program for people that really didn't want to live here."
The goal of the new program is to "grow your own," as Nickle phrases it. By finding students who are already comfortable living in a rural setting, the hope is that they will stay with Grinnell businesses for longer periods of time.
Everyone from local restaurants, the hospital, assisted living facilities and even Grinnell College needs certified chefs to run their kitchens. Some of these businesses and organizations will be offering apprenticeships to students of the culinary program.
While there is not currently an apprenticeship with Grinnell College Dining Services, it's not out of the question. Working professionally with the College's Dining Services necessitates a certain level of expertise right off the bat, so beginning students would not fit in.
"In an apprenticeship program … you're starting out basically green and that doesn't really fit into our [services]," Williams said. "So, we would be looking [into] probably having an apprentice here at the College in the latter part of their program."
Once students graduate from Iowa Valley's culinary program, they would have the skills and knowledge sought by Grinnell College and could be hired to join Dining Services.
"That would be wonderful," Williams said. "We're always in need of people here."
Collaboration between Grinnell College and Iowa Valley Community College has been important to the formation of the program.
"Grinnell College Dining Services has been a spectacular partnership," Nickle said.
The presence of many certified chefs in one establishment, such as in Grinnell College kitchens, is rare in a rural setting and provides potential instructors as well as job opportunities for graduates of the program.
The presence of Grinnell College's professional catering kitchen is also a help to getting the program off the ground.
"I would not have been able to bring on a culinary program if I had had to build that kind of kitchen space," Nickle said. 
The Culinary Arts Apprenticeship is currently placing students in apprenticeships. Classes will begin in January.