Two Sisters Tea & Apothecary opens on Fourth Avenue
In the midst of a College town, a new Grinnell business is aiming to solve problems using an unlikely source: herbal tea.
"Tea is not just a drink," Shanna Sieck, owner of Two Sisters Tea & Apothecary, said. Knowing this, she and her sister-in-law, Steffanie Sieck, created the new shop, which had a grand opening for its storefront at 822 Fourth Ave. this past Saturday, Septw. 10.
Inside the store are herbal tea blends intended to aid with all sorts of afflictions, including sickness, loss of concentration, morning drowsiness or even depression. The blends -— which are all hand-made by the Siecks — are meant to be alternative methods of healing oneself, drinks that you can have in lieu of stress-inducing substances such as caffeine, they said.
"Even some of our more targeted blends can be used as medicinal therapy," Shanna Sieck said. "It's just a more natural way of approaching things."
But Two Sisters' offers much more than just herbal teas. They have hand-crafted bath salts, body scrubs, beard balms and lip balms, as well as incense, candles, devotional books and crystals. The guiding light of the shop is to offer serenity and healing through down-to-earth practices, particularly in a time where it can be difficult to return to the Earth's roots, according to the Siecks.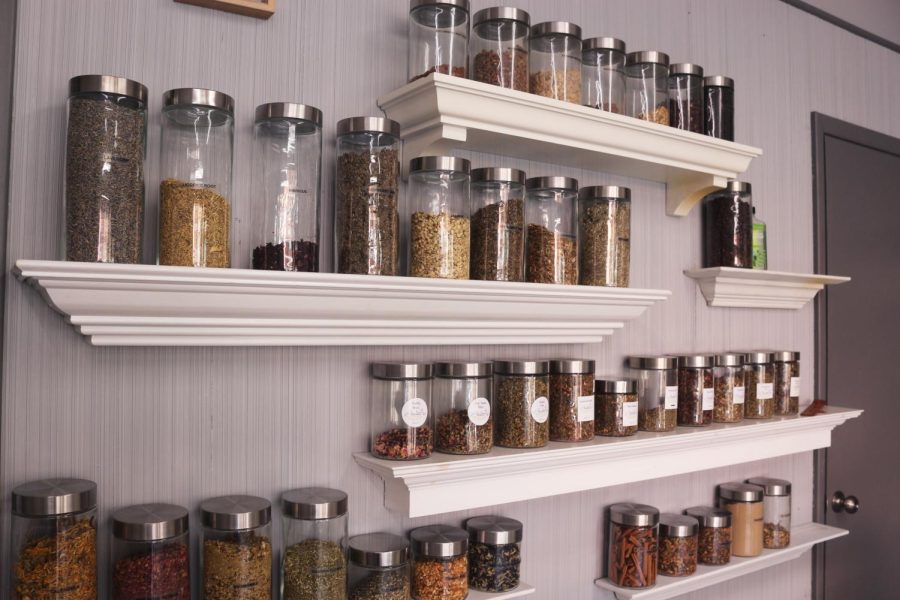 The Siecks said they pack their products with primarily natural ingredients. The Serenitea, a blend created to alleviate stress, includes USDA-certified organic mint and lavender. Another product, named Morning Mojo, includes peppermint, cinnamon, hibiscus and lemon. If none of the pre-made tea blends sound helpful, a customer can go to their website and request a custom-made blend suited for their own needs.
According to the Siecks, Two Sisters Tea & Apothecary was born out of a mutual love for such organic solutions, a passion that Steffanie Sieck and Shanna Sieck discovered they shared last year. "Divine timing is always best," reads a line on their website. In 2021, the Siecks opened Two Sisters, initially operating out of their own home through online orders.
Before opening their storefront, the Siecks sold their teas on their website, at local craft fairs and at farmers markets. The Siecks initially acquired the storefront last May, and have informally opened several times for pop-up events. After this Saturday's grand opening, the Seicks intend to stay open for good, they said.
Ultimately, the Siecks said they strive for people to feel their healthiest. "Our main goal is to help people become the best that they possibly can be," Steffanie Sieck said. "I want them to be their best."
"We just want to be able to help and meet new people," Shanna Seick said.
At the grand opening this past weekend, Two Sisters held a raffle for participants to win goods from their store for free.
Two Sisters Tea & Apothecary is located at 822 Fourth Ave. in downtown Grinnell. They are open Monday through Friday from 9 to 5 p.m. and Saturday from 10 to 3 p.m.