Community mourns death of Davis Cooper `26
The Grinnell College community is coming together to mourn the death of Davis Cooper `26. Cooper, a first year and football player at the College, died late in the evening of Monday, Oct. 31 after being struck by a tractor-trailer on Interstate 80 near Altoona, 40 miles west of Grinnell, according to Iowa State Patrol. 
As of now, the driver of the tractor-trailer has not been charged and the Technical Collision Investigation Unit of the Iowa State Patrol is currently investigating the case, according to Sergeant Alex Dinkla.
"This is a very painful and sad time and the shock of losing a team member and friend is still very fresh," wrote Brent Barnes, Grinnell College's Head Football Coach, in an email to the S&B on Nov. 2. 
President Anne Harris wrote in an email sent to students early Tuesday morning, "Our profound sympathy is with his parents, Beverly and Darin Cooper and his younger brother, Elliott, his teammates and friends."
Approximately 300 Grinnell College students, faculty and staff members gathered in the Joe Rosenfield Center (JRC) room 101 at 4 p.m. on Tuesday for a communal space of grief and support. Deanna Shorb, Dean of Religious Life and Chaplain at the College, began by acknowledging the gravity of Cooper's loss and how deeply it impacted many in the campus community.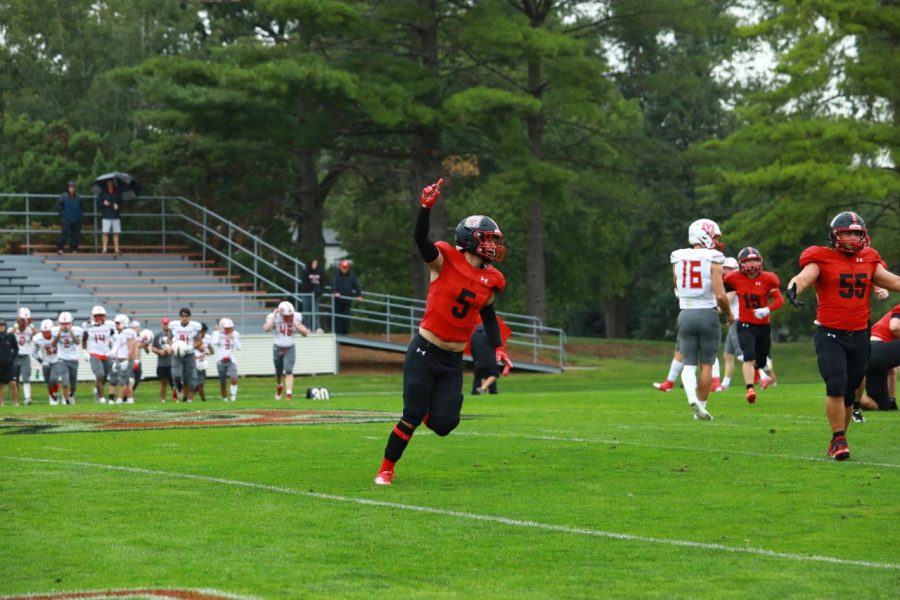 Terry Mason, Dean of Health and Wellness, spoke to the crowd and explained that grief can manifest itself in many different ways, including being invisible. He encouraged students to give each other room to experience their grief in any way it might present itself. 
More than two dozen of Cooper's teammates and friends took the opportunity to share their personal stories and memories of Cooper.
The event continued for two and a half hours until it concluded when Mason reminded students of the College's support resources which have also been shared in an email from the Office of the President early Tuesday morning. Resources include counseling through Student Health and Wellness and the Center for Religion, Spirituality and Social Justice, as well as the National Suicide Prevention Lifeline, which can be reached at 988. 
Of the core crowd of around fifty people who stayed until the end of the event in JRC 101, the majority were Cooper's teammates. Cooper was a linebacker on the Grinnell College football team.
The team was scheduled to play against Illinois College at home on Saturday, Nov. 5, but Grinnell Athletics announced on Nov. 2 that the game would not take place and that both colleges are looking into the possibility of rescheduling.
In a press release announcing the delay, Barnes is quoted as saying, "[e]veryone in the football program and Grinnell College Athletics is devastated.  It has been a very hard two days for our team.  We appreciate Illinois College and their understanding as our student-athletes and coaches take some time to mourn their teammate and spend time together."
A GoFundMe has been organized on behalf of Cooper's family and has raised more than $50,000 within a day of being posted. The organizer wrote in the fund's description, "give generously to this family as you feel led, as the need is great." In the fundraiser's description, Cooper is described as "a warrior in life as he passionately pursued the joys of football and academics at Grinnell College."
Cooper's family could not be reached for comment at this time.
The S&B will be publishing a piece commemorating Davis Cooper's life. If you have any memories, stories, or photos of Davis that you would like to share, please email newspapr@grinnell.edu.