Year-long Spanish course innovates MAP structure
The Spanish department is offering a new, one-of-a-kind, year-long course taking place in the fall and spring of the 2023-2024 academic year. The course, titled Learning from the Latinx Community, will include the SPN-397 class — a two credit Independent Study — in the fall, and SPN-499 — a four credit Mentored Advanced Project (MAP) — in the spring, totaling six credits. If a student fully completed the course, then all of these six credits will count towards their Spanish major requirements.
According to the course description and learning goals, the MAP emphasizes the importance of community engagement and social justice through service. Students in the course will be matched with one community partner in the Latinx/Spanish-speaking com- munity in Iowa, specifically in Des Moines, Iowa City or Marshalltown.
The students will work closely with these organizations and complete a community service project with them in order to apply and improve their Spanish-speaking skills. Simultaneously, students will develop and acquire important understandings of cultural diversity, self-awareness, power dynamics and more. According to Maria Carmen Valentin, associate professor of Spanish, "One of the goals of the course is to expose our students to the cultural and linguistic diversity of the Hispanic world."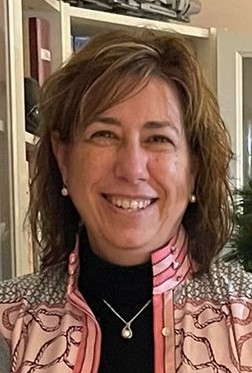 Valentin said that she has taught similar social justice-focused Spanish courses before, but this is the first time that the course has been approved as a year-long course, which she said is important for making meaningful contributions to the community.
"We are expecting a year-long commitment because students are not making that commitment with me, students are making that commitment with a community partner," said Valentin. "We are trying to establish long-term relationships with community partners, relationships that are based on trust."
Julie Lascol, associate director of community engaged learning, said she coordinated with the Spanish department, Dean's office and community partners to make this year-long, six-credit experience possible. One major part of the planning for this course was determining its budget, Lascol said. Grinnell College will compensate the community partners for their time and provide transportation to the students while making sure the opportunity remains completely free for students.
Those who helped plan the course recommend taking it. Nicole Cabe `23, Spanish major and community engagement coordinator, said, "I think this course will be revolutionary. It's a good opportunity for students to take their learning in Spanish into a very applicable[setting]."
"
We are trying to establish long-term relationships with community partners, relationships that are based on trust."
— Maria Carmen Valentin, associate professor of Spanish
"It's a unique experience," Lascol said. "I was lucky to take a community engagement class in my master's program, and that's how I found my first job."
Lascol also reflected on the novelty of this course. "This structure is also very innovative in higher education," she said.
According to the planning committee, this structure is being viewed as a pilot — if the course is successful, it could open the door for other departments to follow suit and begin to of- fer year-long courses with significant community engagement portions.
The course registration deadline is May 1. If you are a Spanish student and want to learn more about this opportunity, reach out to Nicole Cabe, Julie Lascol or Maria Carmen Valentin. Additionally, there will be an informative session taking place on Wednesday, March 8 at 4:15 p.m. in the Humanities and Social Studies Center, room N3325.