Couples Speak: The first dates that started everything
Mary Higgin `25 and Ben Curran `25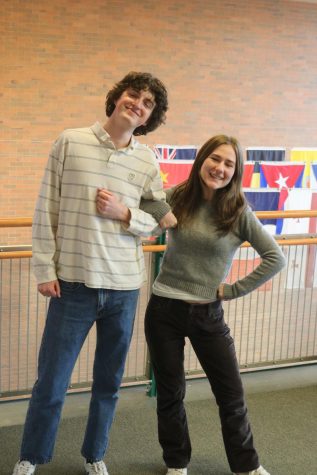 "We met on the first day of NSO and became friends from our first D-Hall dinner," said Ben.
After two months of being friends, Ben asked Mary out on Nov. 3, 2021. A week later, they went on their first date in Newton, Iowa. There, they went shopping at the local Goodwill and Salvation Army, and walked around a park, admiring the fall foliage. Ben said, "I thought it would be fun to do something outside of Grinnell. I have a very vivid memory of being on the second floor of Burling and researching the best spots to go to, knowing that Mary liked thrift stores."
Maia Janssen `23 and Quinn Kopelman `23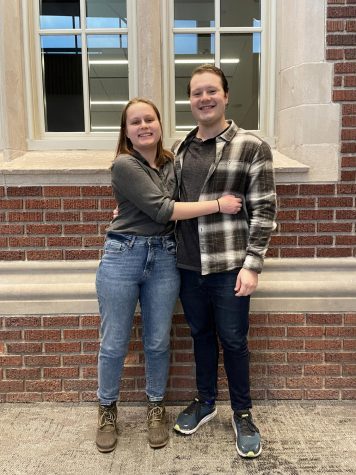 "We met in the spring semester of senior year in high school. We didn't know each other throughout high school, but we had some mutual friends who set us up and encouraged us to hang out," said Maia. 
As English majors who both studied abroad in London, Maia and Quinn enjoy watching Notting Hill on their anniversary, May 18, every year. Quinn said, "The first time I asked Maia to hang out, we went to a local coffee shop." Two months later — for what they consider their first technical date — they went to a local diner where they accidentally ordered the same club sandwich.
Maya Gardner `23 and Jeev Prayaga `23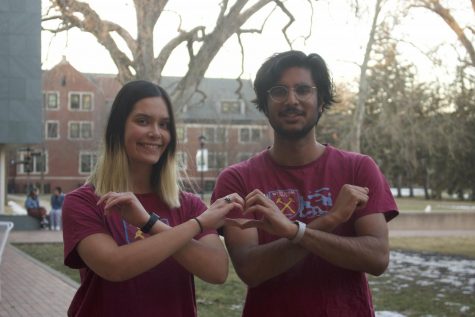 Maya and Jeev first met during Admitted Students Day in March 2018, before they were students at Grinnell. Afterwards, they reconnected during New Student Orientation as Maya tapped Jeev's shoulder while going up the stairs of Hotel Grinnell. They then decided to spend more time together, going on nighttime walks around town. Despite not having an official anniversary date, they say that their first date was in the middle of September. 
"For our first date, we went on a walk from Rathje Hall to the water towers. When we arrived, it started raining, like a drizzle," said Jeev. 
Connor Fahey `24 and Will Chapin `24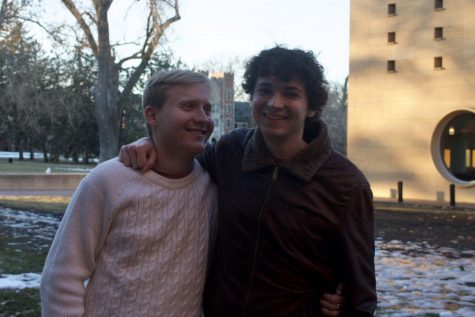 "We first met at a party and danced around together," said Will. "He introduced me to his friends where I had a fun time, and I like to think that he had a fun time too. We hit it off and started to hang out more." 
For their first official date, Connor and Will went for a walk and stargazed at the Grinnell soccer fields in early October 2021. They have also had dates outside of not just Grinnell, but the country! When Connor was studying abroad last semester, Will visited him in Paris during fall break. They then went to Champagne country in northern France and the Orangerie Museum in Paris.