Student organizers for Kamala and Castro find new paths after candidates drop out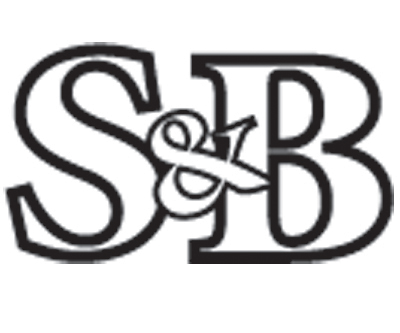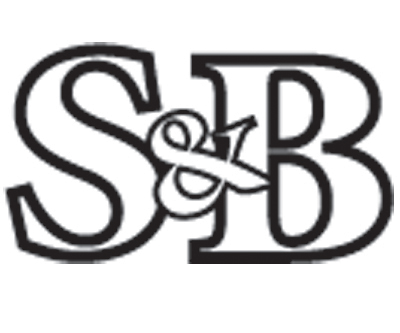 By Wini Austin
austinwi@grinnell.edu
In the past two months, the 2020 Democratic primary field dwindled to twelve candidates as Julián Castro and Senators Kamala Harris and Cory Booker dropped out of the race. For their student supporters in Grinnell, the news was met with a mixture of frustration, disappointment and acceptance.
Rebecca Fox '23 was president of the group Students for Kamala until Harris dropped out of the race on Dec. 3. Fox, who hails from Houston, worked on Beto O'Rourke's senate campaign before diving into Grinnell's political scene. She knew she wanted to get involved with a campaign and decided to support Kamala Harris after talking to the campaign's local organizer.
Fox was struck by Harris's policies, as well as the perspective she brought to the presidential race as a woman of color.
"I was interested in … a lot of her policies for rural America and rural Iowa, especially being here, her plans to prevent gun violence … and the fact that she's a black woman running for president. … I think it's something that we really needed," said Fox.
As president of Students for Kamala, Fox worked at a phone bank, canvassed and hosted weekly meetings and tabling sessions on campus. Student support, however, wasn't strong. According to Fox, only five or six people would usually show up to the meetings.
Fox remembers clearly the Tuesday in December when Harris abruptly dropped out of the race due to funding issues. She said that even the organizers in Harris' Des Moines headquarters didn't see the decision coming.
"It was disappointing. I've worked on campaigns before, but I've never worked on a winning campaign. It was discouraging to be on another one, especially of someone who I really look up to," said Fox. "I got to see in person … how open she was to listening to everyone … so it was really disappointing to see that she is not going to be our president."
Campus aversion to Harris, Fox believes, was due to stigma surrounding Harris's legal career. The California Senator was formerly District Attorney of San Francisco and Attorney General of California. She came under fire during her campaign for enforcing criminal justice policies which many progressives argue were racist and ineffective, unfairly targeting people of color and raising incarceration rates.
After making peace with the conclusion of Harris's run, Fox has committed to caucusing for Elizabeth Warren and is helping out with her campaign.
A month after Harris dropped out, Julián Castro suspended his campaign on Jan. 2. Castro was the secretary of housing and urban development in the Obama administration, and the only Latino candidate in the 2020 presidential race.
Oscar Buchanan '21 interned with the Castro campaign last summer, after seeing the politician speak at the College last February. He was drawn to Castro's focus on underrepresented and marginalized groups in the U.S. and saw Castro's focus on policing and immigration issues as ahead of the curve in the Democratic field.
"He centers the issues around the people who have the least amount of voice in the process," said Buchanan. "Even when he got questions like 'How will this affect the middle class?' He was like, 'No, we also need to talk about the poor and the working poor, we need to talk about race and these issues that don't get centered as much.'"
Buchanan spent the summer driving around Des Moines, talking to small businesses about endorsing Castro or hosting events for the campaign. Unlike many campaign interns, he was paid $15 an hour, in line with Castro's call for raising the minimum wage.
When Castro announced he was suspending his campaign, Buchanan was surprised. "I expected him to stick in because a lot of what he talked about was the importance of pushing through it and sticking with it," he said. "Candidates like him drop out before the caucuses, and then there's never a record of that, yes, some people were willing to vote for this candidate." According to Castro and Harris' campaigns, the fate of their candidacy came down to financial struggles. But for many of the supporters of Harris and Castro, fundraising issues were a symptom of more structural obstacles.
"It's nice that so many people of color and women were able to run, but it's sad that they are the ones dropping out," said Buchanan. "The comparison with Castro, Booker and Buttigieg–if you compare them based on experience, Booker and Castro would be more qualified. … The federal agency Julián Castro ran had more people in it than Pete Buttigieg had voters in his town."
Buchanan wondered whether the Democratic nominating process hindered the success of candidates of color. "I think Iowa is part of the problem. … The first two states [to vote] are whiter and older than the nation as a whole," he said.
In the wake of Castro's exit, Buchanan has decided to volunteer for Bernie Sanders. As the smaller candidates drop out, many of their supporters are finding their way to the frontrunners, joining the majority of politically active students at Grinnell.
Allie Pearce '20 and Oliver Willett '21 co-lead Campus Democrats, a student group which has co-hosted and organized events with Democratic campaigns and candidates over the past year. Pearce has observed that, at Grinnell, students whose candidates have dropped out tend to realign with further left candidates such as Bernie Sanders and Elizabeth Warren
"People like Cory Booker, Julián Castro and Kamala Harris, who ran on unity messages, were kind of overlooked in favor of these big sweeping ideas and bold change," said Pearce. 
On the other hand, Willett sees the candidates' exits as a positive sign. "I think it means progress, right? I mean we're getting closer to a candidate and consolidating the field," he said. "And there wasn't much support with Castro and Harris."