New Varsity Softball Head Coach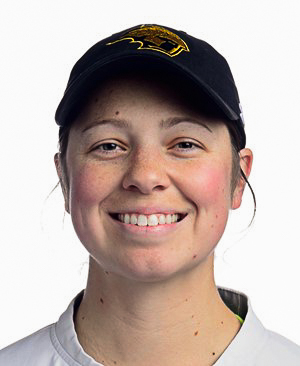 By Mira Braneck
braneckm@grinnell.edu
The College welcomed a new addition to its coaching staff this summer with the hiring of Lynn Anderson, the new head softball coach.
Anderson has a good deal of prior coaching experience under her belt. She coached JV softball at Waunakee High School in Wisconsin for two years. She also coached for three years at the collegiate Division I level. She spent one year as a student assistant, then another year as a volunteer assistant, for a total of two years at the University of Wisconsin-Madison. She then coached for one year as a graduate assistant at Valparaiso University in Indiana. Anderson has spent the past three years as a full-time assistant coach for Division III University of Wisconsin-Oshkosh.
While she has extensive experience coaching softball, she started out playing baseball as a kid. She then switched to softball in high school, and walked on to the team at University of Wisconsin-Madison, where she played shortstop.
Anderson hopes to bring the Grinnell softball team to the national level. "My goals have always been to positively influence the lives of my players and take our program to the level of national prominence," she wrote in an email to The S&B. "I see a strong, committed team of young women — a family — and I'm ready to take the helm and guide them to that national level."
Upon arriving here, Anderson knew Grinnell was the place for her. "Once I came here, it was a gut feeling that this was the right place to be," she wrote. She also saw how her values surrounding the student-athlete balance were forefronted here.
"Specifically, I saw how my values matched with Grinnell College. A college that cares about the success of students in the classroom as well as in the community and on the athletic fields. It has a wonderful support system for students and I really admired the approach to curriculum." This approach, Anderson wrote, "allows for creativity and exploration and I believe that approach really prepares students for their futures. As coaches, that's really our main goal is to prepare our student-athletes for life after college."
While "eating Iowa corn" is amongst the things Anderson is most excited for in Grinnell, she is also looking forward to "making meaningful connections with people here on campus and in the town of Grinnell."