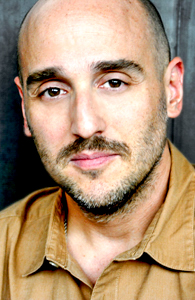 Emma Friedlander
friedlan@grinnell.edu
Indie filmmaker Julian Goldberger is visiting Grinnell this weekend for a filmmaking colloquium on his 1998 film "trans."The colloquium will take place on Saturday, Sept. 22 at 4 p.m. in JRC 101.
Goldberger is brought to campus by Professor Dean Bakopoulos, English, with whom Goldberger has collaborated on the film adaptation of Bakopoulos' novel "Please Don't Come back from the Moon." His preliminary visit this weekend precedes an upcoming three-year collaboration with Grinnell, sponsored by an English Department Innovation Fund.
"This is the beginning of a three year partnership," Bakopoulos said. "In the final year, if all goes well with this Innovation Fund grant that [Professor Alissa Nutting, English] and I have … he'll be directing a movie that Alissa and I write, and then students will have the chance to work on that film."
The Innovation Fund procured by Bakopolous and Nutting sponsors two television-writing courses this year and two screenwriting courses next year. The program culminates in a full-length film, a rare undertaking at liberal arts colleges.
"I'm not sure there's ever been a film written, directed and produced at a liberal arts college, and made to be written and produced at a liberal arts college," Bakopoulos said. "When I approached him with this grant, I thought 'Which filmmaker in America who I know is crazy enough to say sure, we can make a movie for 25,000 in Grinnell, Iowa?'"
Although Goldberger is primarily visiting Grinnell this weekend to begin planning the film project, his screening on Saturday will also provide Grinnellians with the opportunity to grow familiar with his work. "trans" was Goldberger's first film and produced entirely outside of the studio system. "trans" focuses on a youth detention center escapee in Lee County, Florida, where the film was shot.
"It was a downhome, handmade kind of thing with a really small crew," Goldberger said. "We were pretty much free to shoot where we wanted … You make a movie like that once, when you're really young and out of school and it's the first thing you do. You bring a certain attitude."
18 years later, Goldberger remains dedicated to low-budget, regional filmmaking.
"The thing about 'trans' is that the milieu was the show," Goldberger said. "It's a movie about a place. For somebody that wants to shoot in Iowa or nearby, it celebrates that regional aspect. I don't want to keep seeing movies set in California or New York. I'd like to see more handmade movies coming out of different parts of the country."
Goldberger hopes that attendees of the "trans" screening will be inspired to create films on their own.
"'trans' is a movie that you can see and say, 'I could do this. That's doable. I could see how I could do a movie like trans here in Iowa and celebrate all that's unique about it,'" Goldberger said. "It's a really dreamy, weird movie. And that's only because that's what that place dictated."
Because Grinnell lacks a filmmaking program, Bakopoulos hopes that Goldberger's presence will also show students how to make movies with a limited number of resources.
"It's the chance to see that you can make a beautiful, powerful film without Oscar-winning actors and a huge budget," Bakopoulos said of the film screening. "You use the landscape you have and the story you have, and you go from there. Too often filmmakers will wait for a big break and that often never comes."