Experiences from Across the Pond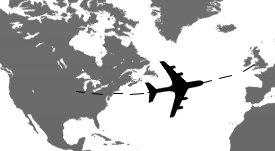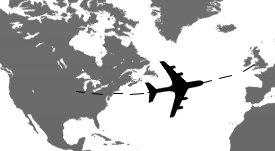 Grinnell boasts a statistic of having over 60 percent of students studying off campus at some point in their college years, embarking on programs that span the globe. Students hoping to pursue studying abroad may be overwhelmed by these choices, so this week we focused on programs offered in the United Kingdom. This semester alone, 22 Grinnellians are currently studying just a hop across the pond. While their experiences in English-speaking countries may herald insignificant language barriers, the stories of three of these participants prove us otherwise.
Even from an academic perspective, there seemed to be a clear distinction from the unique characteristics of intimacy that small colleges in the States like Grinnell offer. And such cultural distinctions were not hard to miss even on the first day of school.
"If you don't pull the occasional all-nighters at Grinnell then you are probably not doing it right," wrote Dung Bui '17, who is attending the London School of Economics and Political Science (LSE), in an email to The S&B. "I think LSE is actually less demanding on the amount of work than Grinnell … [however] it seems you are expected to read outside sources to do the homework."
Even for Ben Charette '16, who is at the University of Stirling in Scotland, there is an obvious academic distinction.
"Classes meet less often during the week, and there are fewer assignments," Charette wrote in an email to The S&B. "Discussion in seminars is less free-form than Grinnell, definitely."
But for students doing the Grinnell-in-London program, such as Taylor Ellebb '16, the transition from one academic setting to another was fairly low-key. This was because the same emphasis was made "on the importance of small group discussions along with lectures" that is characteristic of Grinnell's educational approach.
The difference in social life, on the other hand, seemed to cause a bigger culture shock for all three participants, especially after being immersed for years at Grinnell. The overall vibrancy that comes with a big city played a big part in influencing each student's experience of studying abroad.
"The social life is always buzzing in London," Ellebb wrote. "You are guaranteed to see crowds on the sidewalk where many bars and pubs have their gathering areas."
The larger and diverse school size also provides a wider variety of opportunities to socialize in both casual and professional settings.
"The [200+ school organizations] meet often and are small enough to actually socialize with people," Bui wrote. "There are also career-oriented clubs … [which] are mostly for networking, one thing I believe is extremely valuable but not what Grinnell is excellent at, mostly because of our obscure location."
Like its neighboring country, Scotland also offers a number of social activities, not just through its notorious drinking culture, but also through extracurricular activities.
"I find that I mostly hang out with Scottish people through extracurriculars," Charette wrote. "It doesn't feel like there's the kind of campus unity that Grinnell has, but to be fair there are many more students here."
So whether or not one wants to study in the U.K., these three offered advice to underclassmen who are still deciding on which program to embark.
"You must know what the program can offer you," Bui wrote. "You should think strategically about what you will do after the program—it should not be a one-time Instagram post but rather something that feeds into your future."
"I was hesitant … but this has been by far my best semester of undergrad," Ellebb wrote. "Another piece of advice is to start saving your money as soon as you decide to study abroad, especially if you're coming to London."
It seems if there's anything one should look forward to after any experience abroad, it is a gained appreciation upon return for the small but cozy environment that is unique to our home in the cornfields.